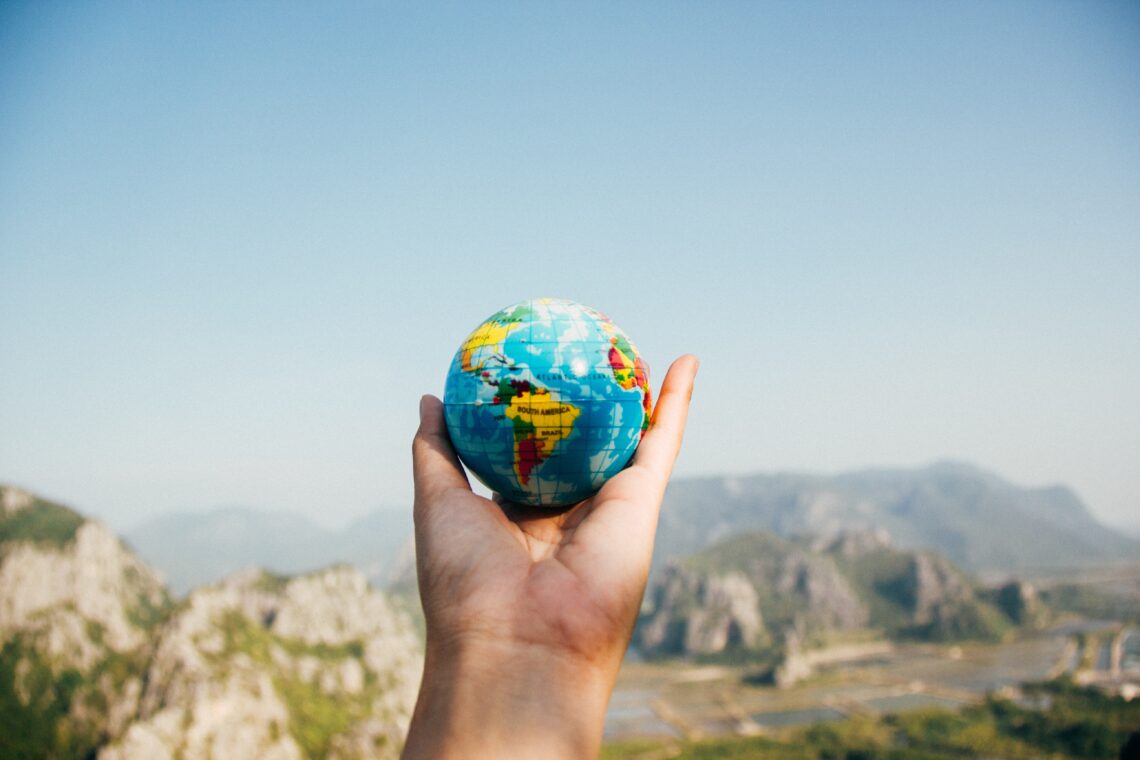 Heads Up: This post may contain affiliate links. If you click and make a purchase through one of these links, I may make a commission at no cost to you. You can read our full disclosure here. Namaste!
If you've been following me on instagram and twitter, you know that I've been traveling quite a bit for the past few months while maintaining a daily yoga practice. I am so grateful for the opportunity to travel indefinitely #blessed (lol). Through this travel, including planes, boats, cars, foot travel – you name it, I've compiled a go-to list of 12 healthy travel tips. This top 12 healthy travel tips list is mainly focused on air travel as this is the most popular long distance method.
As always, these are my top 12 healthy travel tips that I follow, and I am in no way giving anyone medical advice. I've including quite a bit of academic research here, and the links can be lengthy and dense (all for you reading pleasure, if you're a nerd like me), but please do your own research as well.
Without further ado (and in no particular order)…
Keep your hands clean!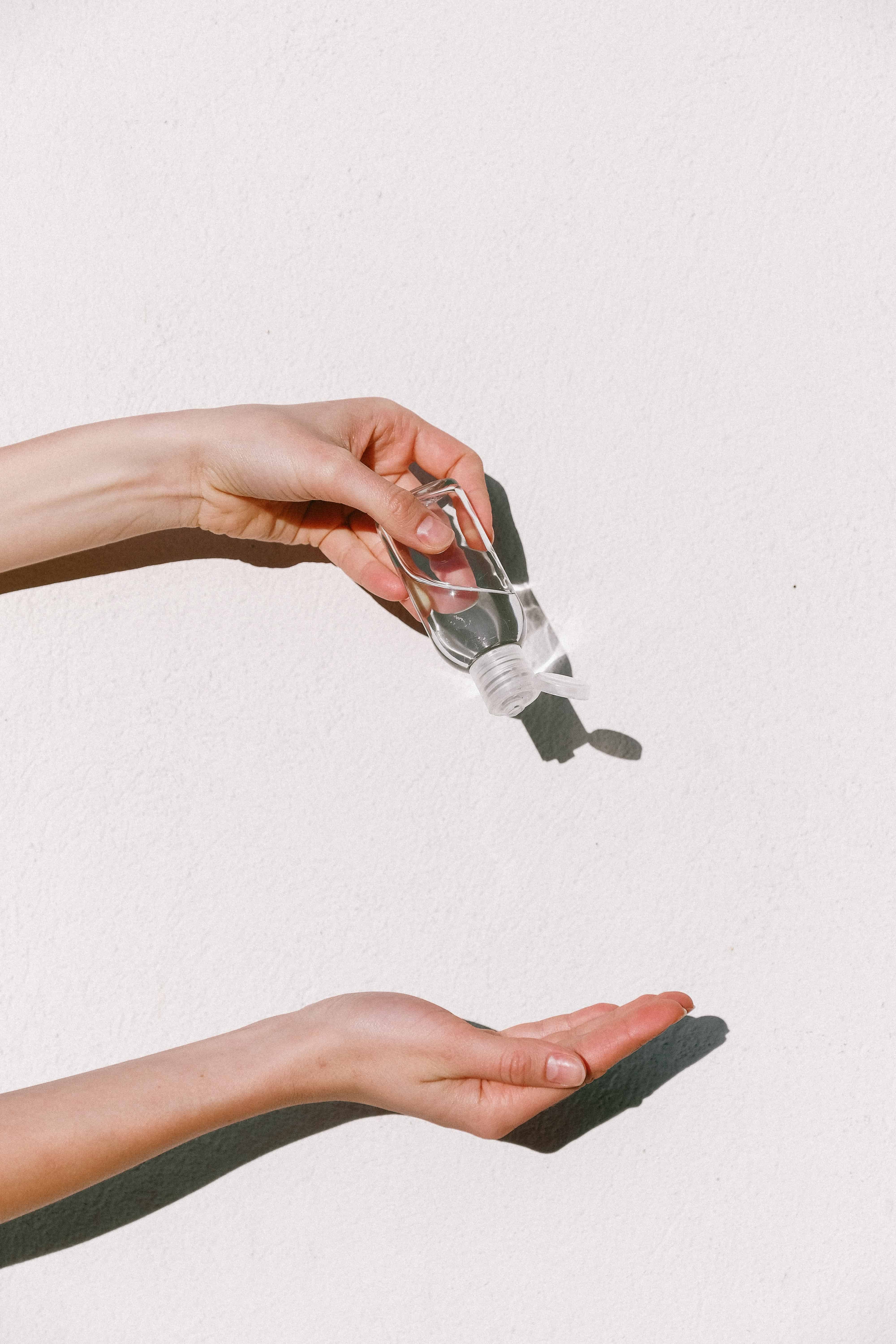 Ok, so if I have to rank any of these tips, this one is the most important. Hand sanitizers are a great option for on-the-go sanitation. The aim is to kill germs while simultaneously maintaining a healthy skin flora. Many mainstream hand sanitizers use alcohol as the active ingredient. And while alcohol is great at killing pathogens via denaturation, it also kills the healthy bacteria living on our skin that protect us from other critters. This is the same reason we avoid using rubbing alcohol on open wounds and skin lesions. I like to keep this alcohol free one in my backpack.
Boost your immune system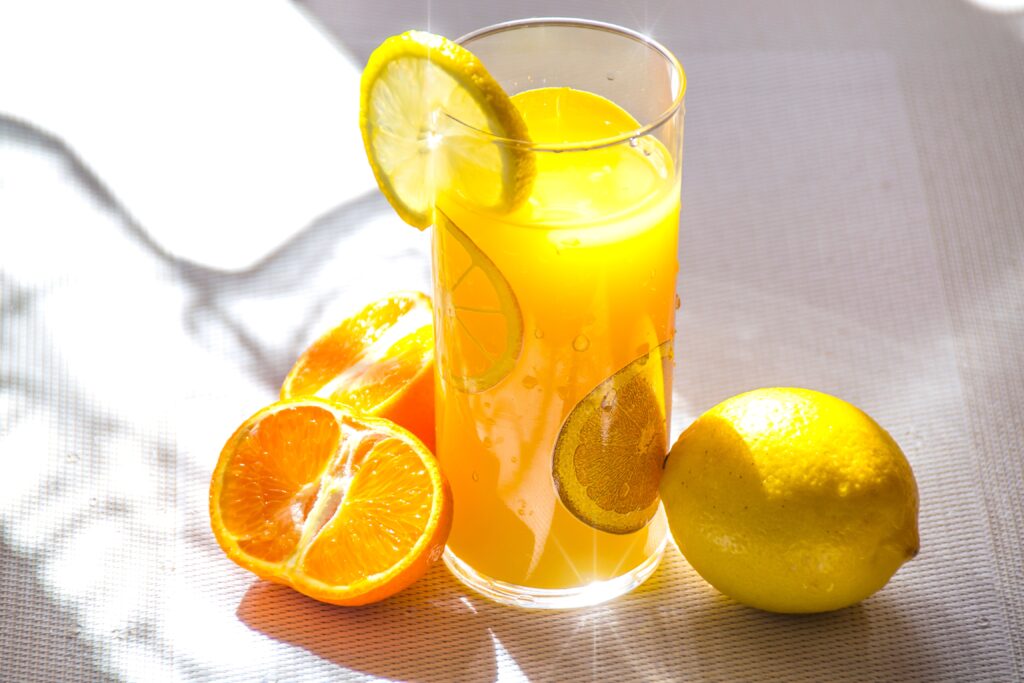 This tip is very important when using public transportation like planes, trains, and busses. Exposure to germs and bacteria is greater during travel and the subsequent stress decreases immune function. Taking immune boosting supplements will increase immune function and increase natural T cell production. T cells are a type of lymphocyte cell (produced/processed by the thymus gland that actively) that participate in the body's immune response. These cells are your best friends while traveling in order to prevent illness, so pop those immune boosting supplements to encourage their production. My go-to's are Vitamin C ,Immune C (bioflavonoids and immune boosting herbs), and Host Defense Immune Sopport.
Get restful sleep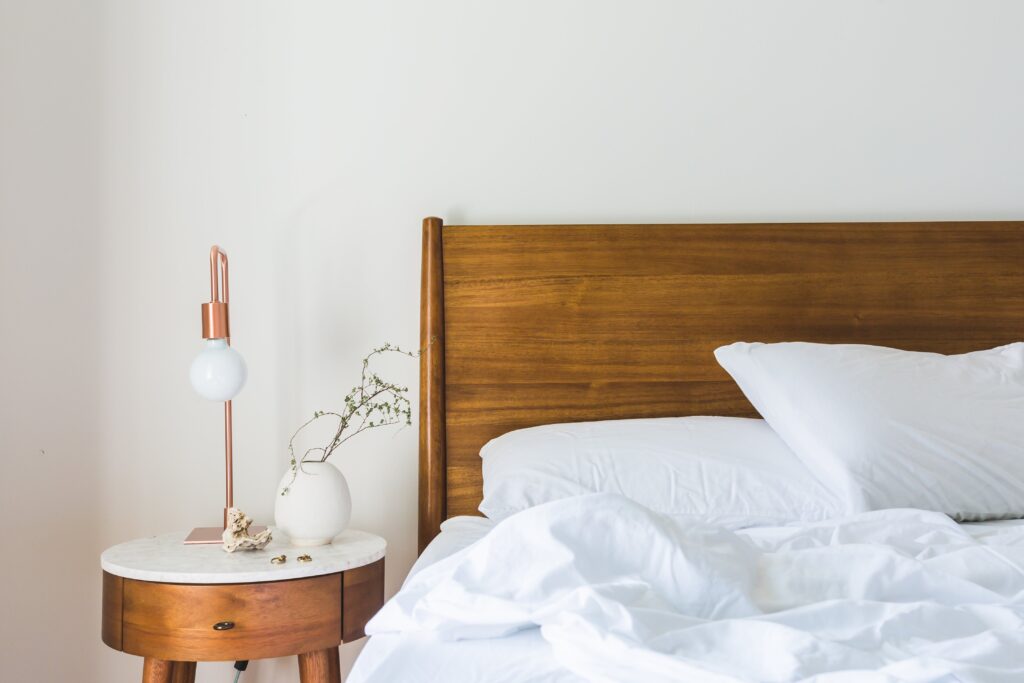 When traveling across time zones it can often take several days to a week to fully adjust to your new time zone. To decrease jet lag and get your circadian rhythm and sleep cycles back to normal melatonin can really help. Melatonin being investigated for it's potent anti-cancer benefits. Regardless of where you departed from or where you're arriving, to stay awake if the sun is up and sleep when the sun is down. Moderate exercise is recommended. It will help you acclimate to your new timezone. Extra helpful is to do a yoga routine outdoors barefoot in the grass as this will literally ground you.
Wear comfy clothing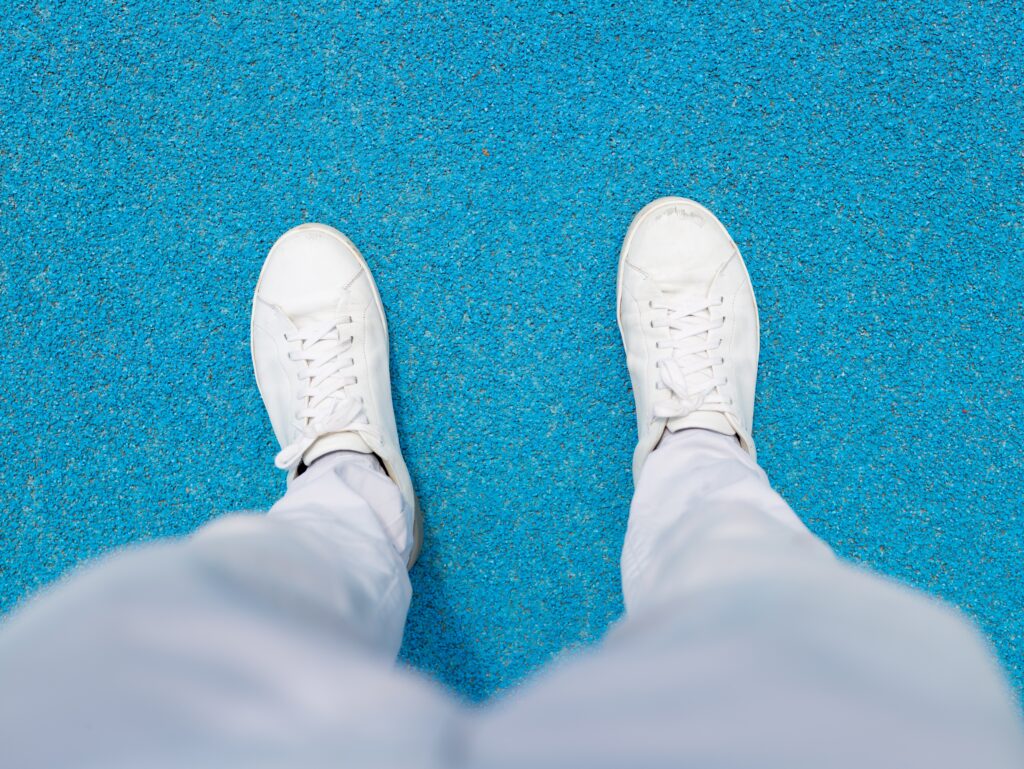 Planes often get very cold. Having a thick pair of socks and a warm jacket with you is important. Previously, I've travelled with a neck pillow, but now opt for a heavy jacket to reduce the amount of items I'm carrying. Eye masks allow you to block out light and sleep. Although sleeping on the plane should be avoided in general, don't throw your circadian rhythm out of whack by sleeping during daylight hours of your final destination. I like this contoured eye mask
Save your ears with noise canceling headphones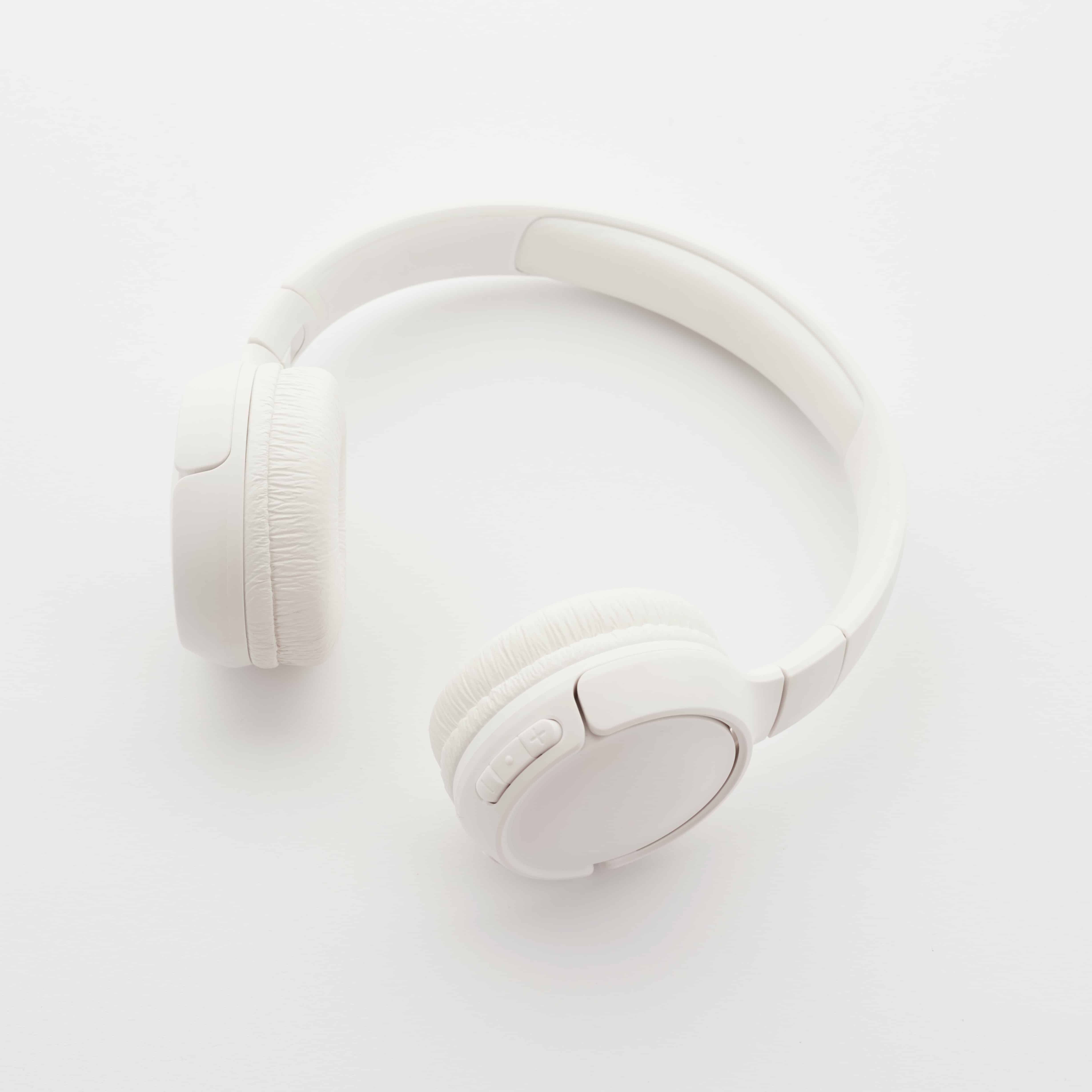 These are an absolute must. Once you've travelled with them you won't travel without them. You will literally find yourself in your own world with these headphones. They allow you to play back at a comfortable volume level since the headphones almost entirely block out the sounds of jet engines and air passing over the hull, so you won't be maxing out your volume. Save your hearing, your ears will thank you. I've tried many noise cancelling headphone and the Bose QuietComfort 35 II Wireless Headphones are by far the best.
Stay charged with an external battery pack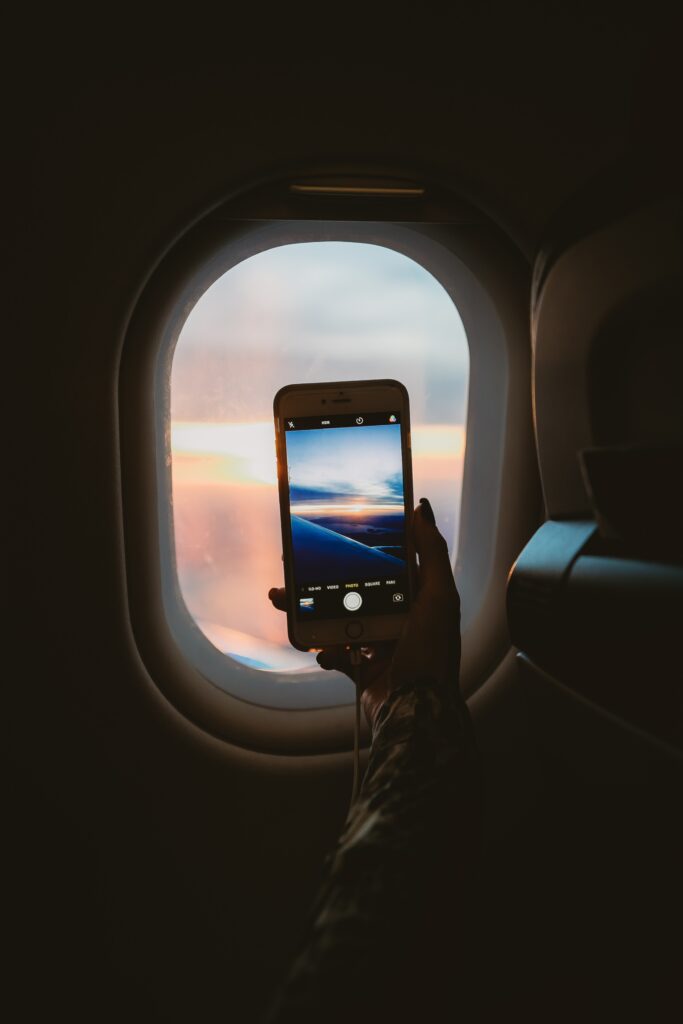 For many of us our phones are practically an extension of ourselves. Without a battery, your phone is nothing more than a paperweight. The Mophie Powerstation has been a lifeline on long journeys. It has 3 charging ports and 2.1 amp high output charging so you can charge multiple devices at the same time. It gives me about 7 full charges on my iPhone or 4 full charges on my iPad.
Pack healthy snacks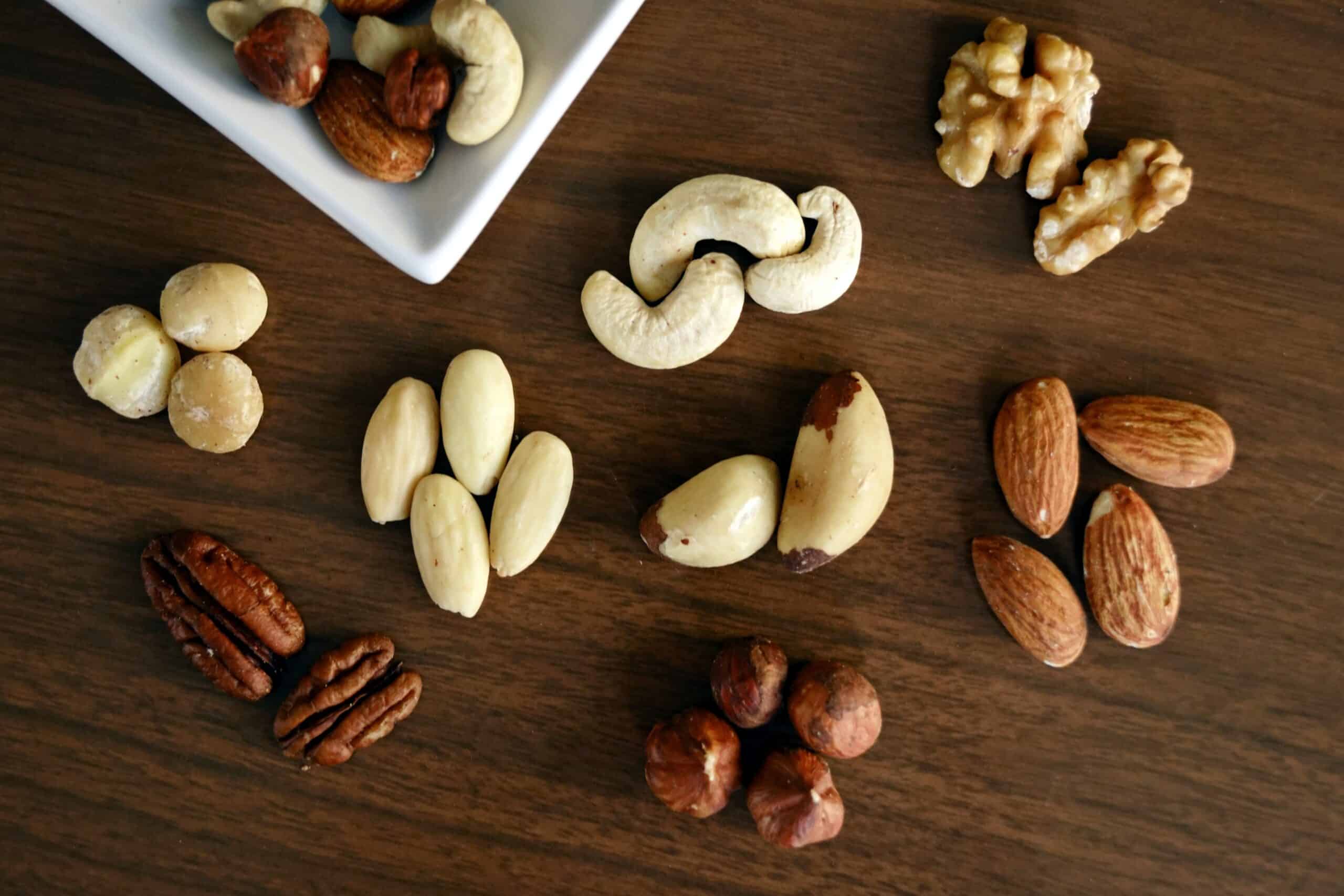 Nuts and a good quality Dark Chocolate are my go to snacks. They offer a delicious treat that's low on the glycemic index, contains many heart healthy fats, and a moderate amount of proteins and carbohydrates. Other healthy snacks might include shelled pistachios, berries, sliced cucumbers, celery, and carrots.
Pack a water canister and stay hydrated!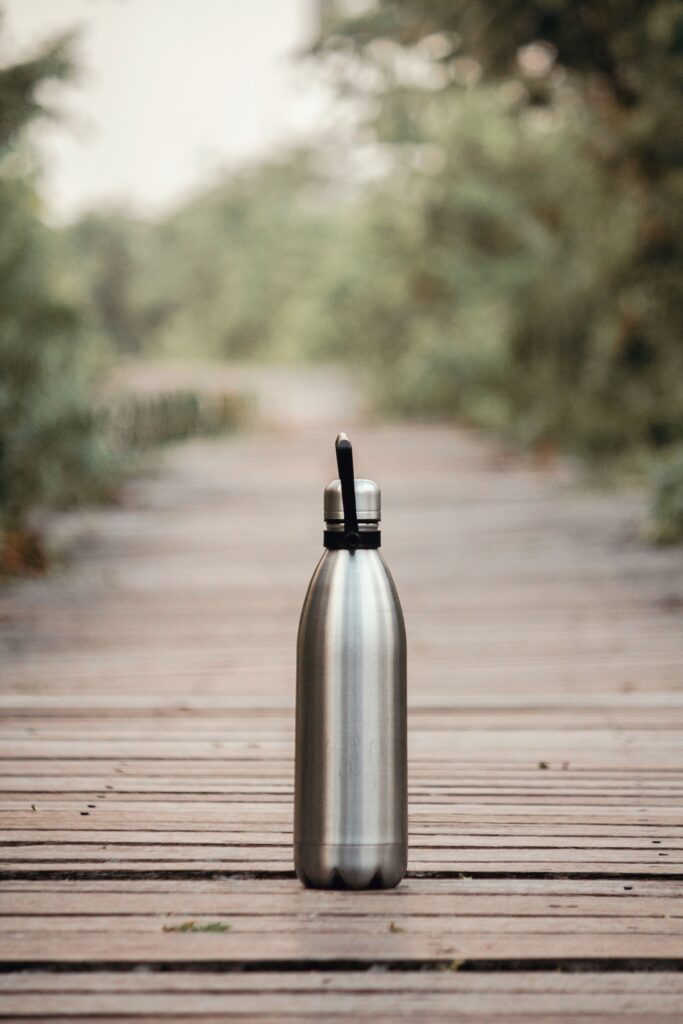 Traveling on planes is super dehydrating. Consuming alcohol and caffeine will exasperate this effect. It is important to maintain high water intake, even more than your usual intake. I carry a Klean Kanteen or Hydro Flask canister filled with fresh filtered water (I sometimes add vit c as ascorbic acid) prior to getting to TSA. If there is still some liquid in my bottle at the TSA Checkpoint I'll chug it or dump it, and refill at the refillable water stations throughout the airport. There are plenty of good reasons to avoid tap water.
Skip the airplane food & fast food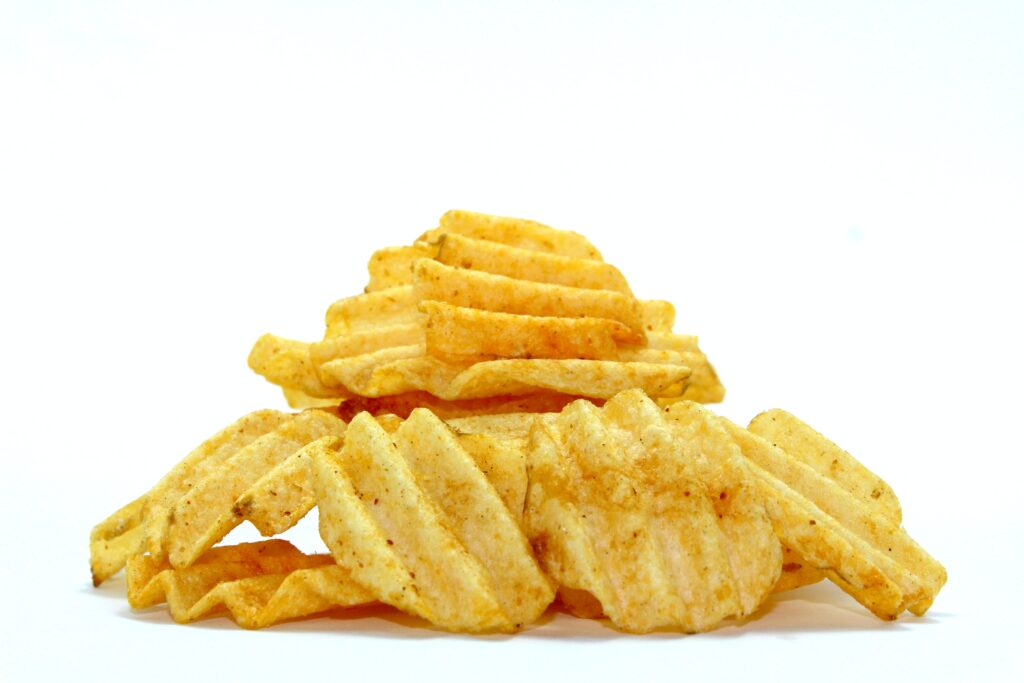 The food served on airplanes is terrible. Once you're airborne, your options include extremely processed, full of preservatives, and unhealthy. Ideally you would travel fasted, but if not, make good choices with what's available which means getting goods prior to boarding the plane. Salads are a cornerstone, as is plain Greek yogurt, and Fresh fruit, nuts, and good quality chocolate.
Remember to breathe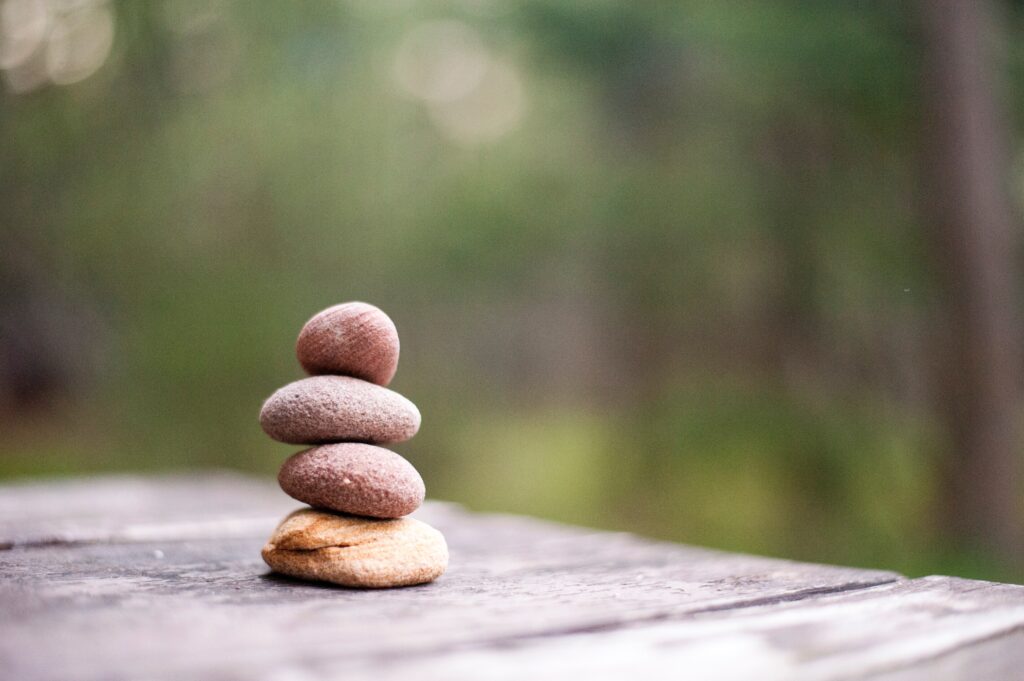 While cruising above the clouds at twelve thousand feet oxygen in the air is limited. Commercial airlines, which travel around 38,000ft, supplement the cabin with additional oxygen, but the amounts are still less than what one might find in an ideal environment. By default, your blood oxygen levels will drop on the flight. To take advantage of the oxygen that is present it's important to breathe consciously, a practice well worth taking advantage of anytime. Breathing is both sympathetic and parasympathetic, meaning it is both conscious and unconscious action. Slow, deep, and regular is key. Try Dr. Weil's 4-7-8 Breath for deep relaxation.
Move around the cabin and keep blood flowing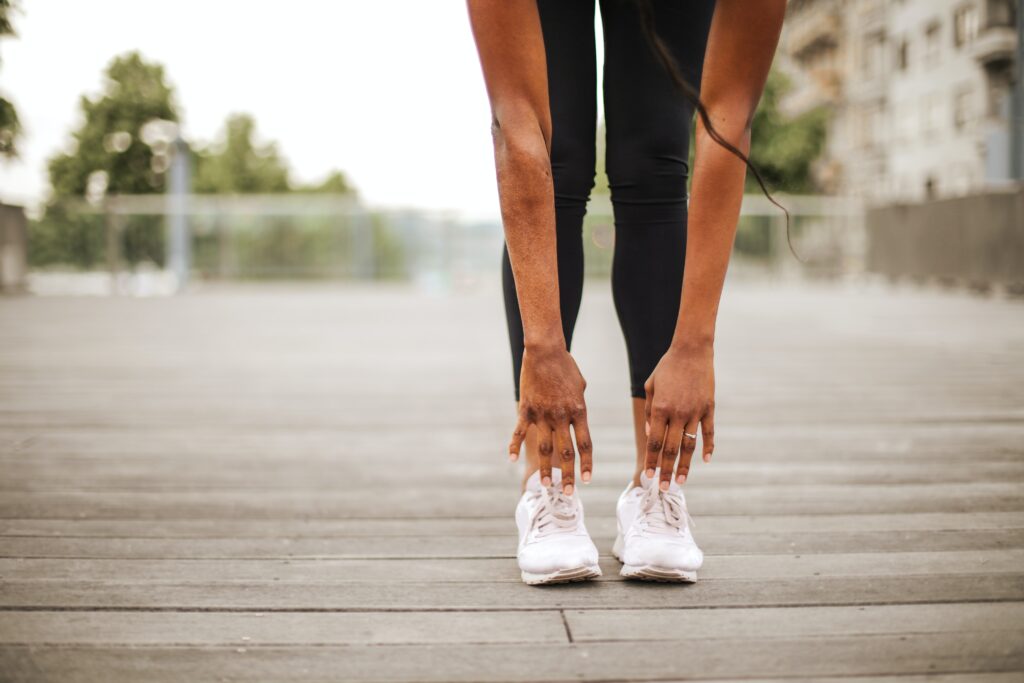 Don't neglect your physical health and keep moving with this travel tip! Shoulder rolls, neck rolls, high knees, forward folds, ankle rotations. Tension and release technique. Self massage. Take time you need in the bathroom, and on your way back to your seat do some walking lunges.
Pre-download movies/podcasts and have pen and paper available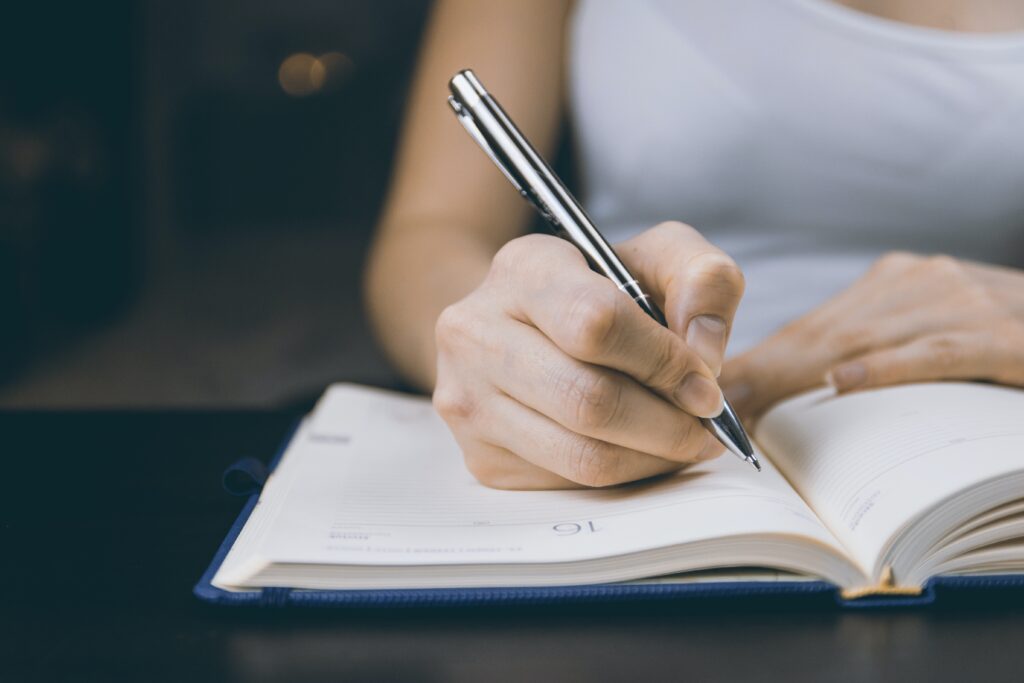 Often times I find planes the perfect place to get writing and other work related things out of the way. I wrote the majority of this article on a plane, actually. Bring with you whatever you need to keep yourself busy, productive, and entertained. I love a good quality journal. Unlined is my personal preference. This does not limit me to only write, but I can also sketch, draw, etc.
Bonus Tip: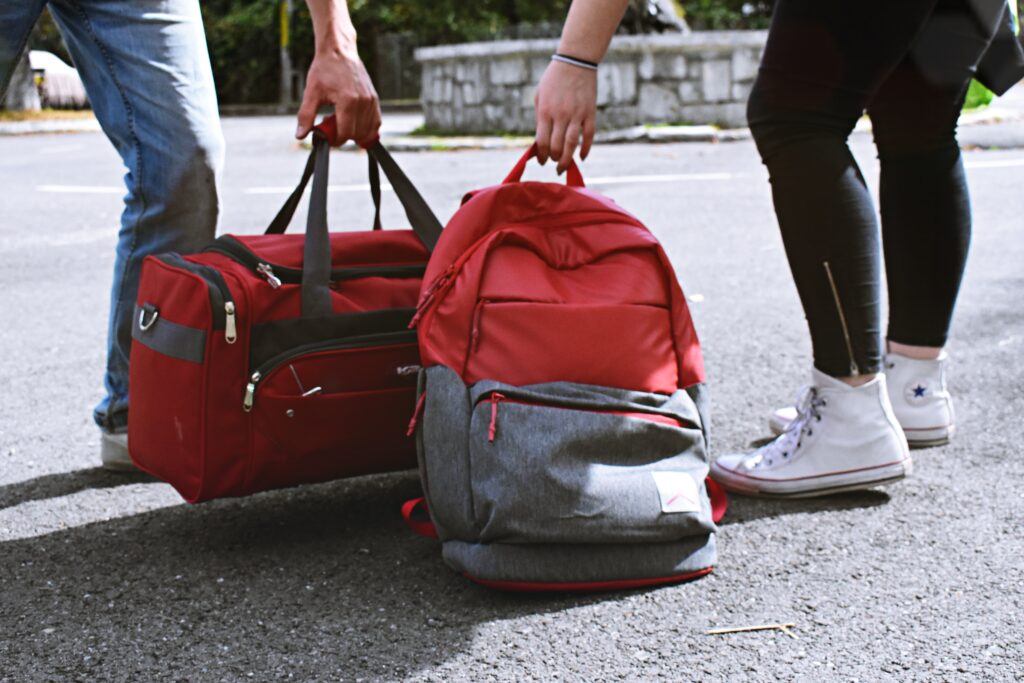 Check bags w/ as much as you can and bring with you on the plane only a backpack containing the essentials above. This will keep you better organized and less stressed. Better yet, travel light enough to not have to check a bag and go with a carry-on roller, backpack, and over arm computer bag.
Add to this list of 12 healthy travel tips and leave YOUR tips in the comments!
PIN THIS!