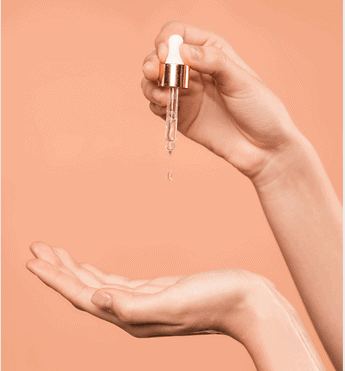 7 Tips For Using Beauty Oils
Heads Up: This post may contain affiliate links. If you click and make a purchase through one of these links, I may make a commission at no cost to you. You can read our full disclosure here. Namaste!
Ever tried to using beauty oils in your skincare routine only to find yourself disappointed? I remember getting so excited to do a coconut oil mask on my hair just to be sorely disappointed when my hair felt drier than before. Or getting the courage to rub oil on my face just for my skin to feel heavy like it was covered in a gross film. That was me for a long, long time before coming up with my 7 tips for using beauty oils.
Trying to incorporate beauty oils into my skincare routine included lots of trial and error, resulting in periods of of dry skin, irritation, breakouts, and looking like an oil slick, I've finally solidified 7 tips on how to use beauty oils and get the maximum benefit from them.
This is the post I wish I had when first starting considering adding beauty oils to my skincare routine. I frequently get compliments on my skin, lashes, etc, and friends and strangers are constantly asking about how to achieve that summer goddess glow. Now I'm sharing my 7 tips for using beauty oils with you!
1. Always use beauty oils on damp skin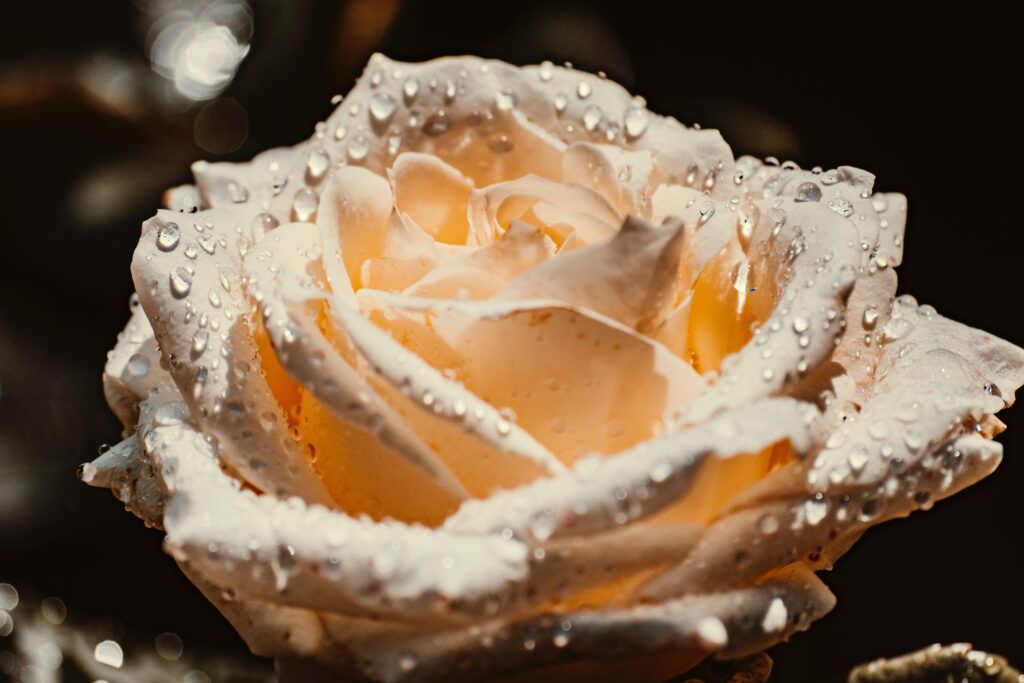 As someone who previously hated the feeling of rubbing oil on my face, this is my #1 tip for using beauty oils in your skincare routine. Always, always, always make sure that your skin is at least damp so that the oil seals in as much moisture as possible and you get maximum benefits. It also will feel more like you're rubbing lotion onto your skin rather than plain oil. On dry skin oil won't be as beneficial, and may even dry you out because oil repels water (some oils are more water repelling than others).
Here's how I do it: After cleansing my face I very quickly pat with a towel so that my face isn't dripping, but it's still damp, then I'll go in with hyaluronic acid, and IMMEDIATELY use an oil before everything dries. You want to go for something more wet than damp, but less wet than dripping.
Often, my skincare routine has more steps than above, so what to do? When you're ready to use your face oil add a few drops to your palm on one hand (I do about 10 drops of argan oil), run the other hand quickly under running water and then rub your two hands together before massaging into face and neck. It's going to feel like you're using the most luxurious elixir.
Apply the same principle when using oil anywhere on your body. You will be GLOWING and so PLUMP that you'll be thanking me for this one!
2. Avoid using coconut oil in your beauty routine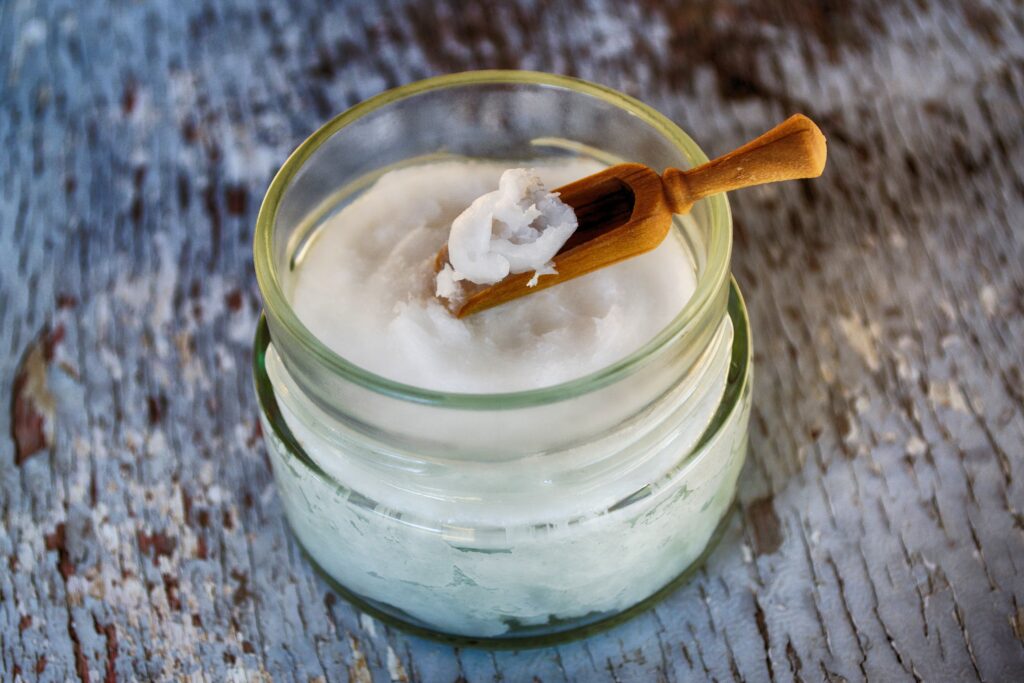 I know I'm going to get some backlash for this one BUT hear me out! I used to swear by coconut oil and used it for pretty much everything. It was the only oil I used on my body for months. It was the best thing around and I loved looking like a glowing goddess and smelling like a tropical queen. You could not convince me otherwise. Until I started realizing that my hair and skin were getting dryer, and my face and back were breaking out – yikes! After a bit of research I came to find that coconut oil is very comedogenic (causes acne) and irritating to the skin. There are better oils out there for skin and hair!
Coconut oil now lives exclusively in my kitchen.
So, what do I use on my skin, you ask?
3. Use Olive Oil for hands, hair, & shaving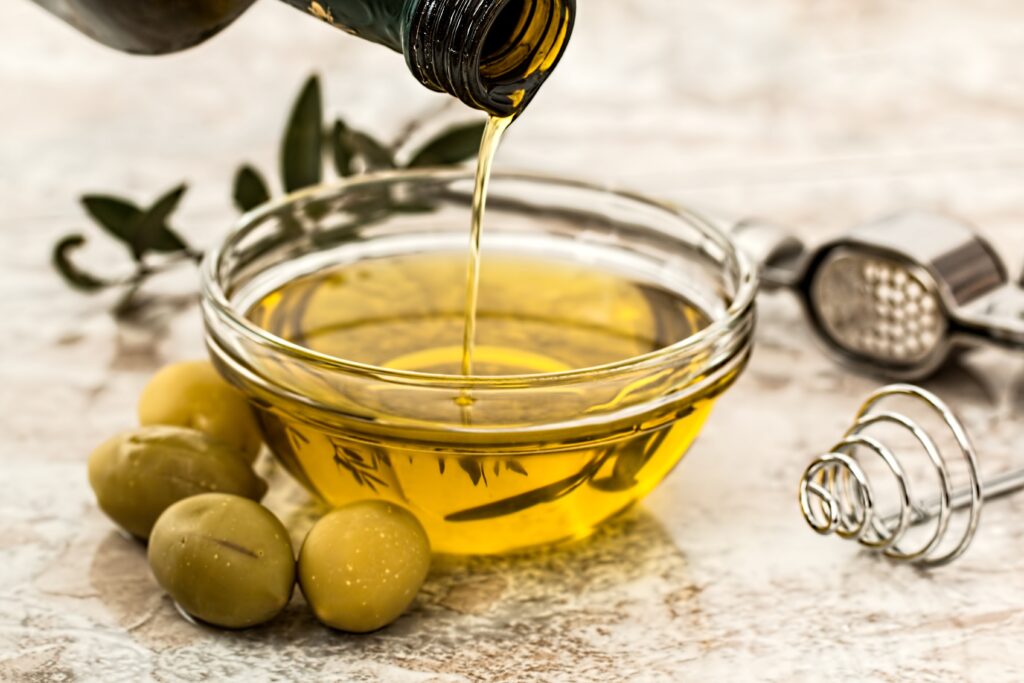 Organic cold pressed extra virgin olive oil (how's that for a mouthful?). Yes, that yummy oil we like to use on our salads and over pasta is what I use on my body and it's uh-mazing! Do I smell like a salad? Yes, but the scent doesn't linger for longer than an hour or so (if this bothers you mix in a drop of your favorite essential oil). Olive oil is more viscous than other oils and is very nourishing so a lllliiiiiitttlllleee goes a long way. I use this oil all over my body and for shaving leaving me with a supple glow. When I'm in the kitchen and have olive oil on my hands I'll run it over my elbows, knees, heels, and ends of my hair.
Ever use a hand cream that leaves you thinking "wow, that made my hands look younger?" That magic ingredient is probably olive oil, because any time I use this oil on my hands I think to myself the same thing.
Just remember tip #1: always use oils on damp skin and hair for best results.
4. Make your own face serum by mixing oils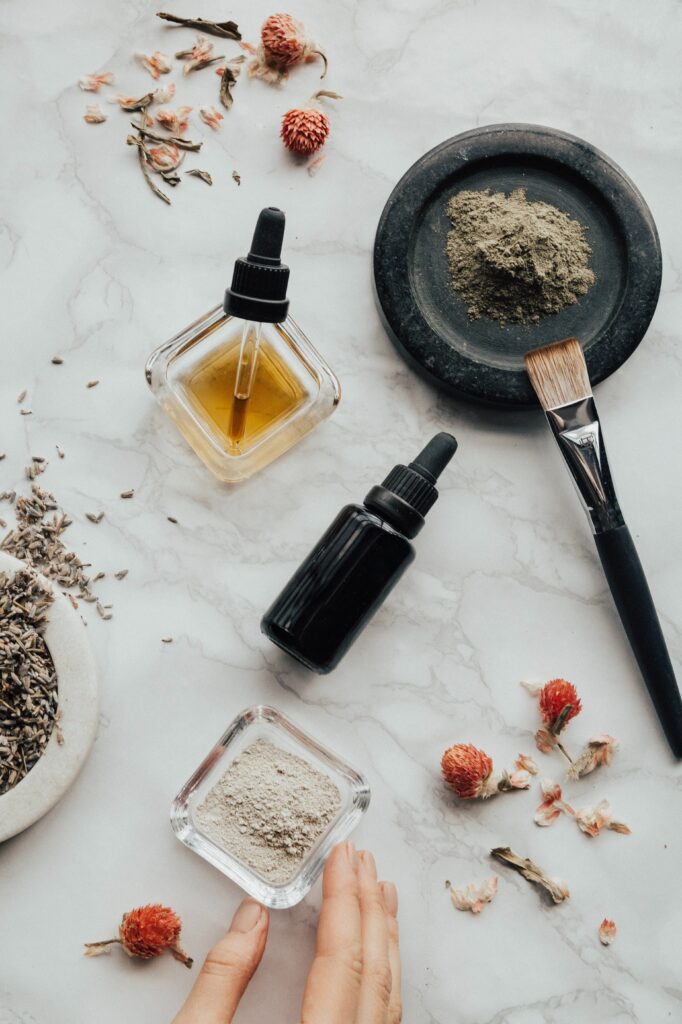 This one saved me so. much. money. I would spend obscene amounts of moolah on facial serums. Until one day I got curious and read the label on my liquid gold and realized that it was a pretty basic blend of pretty basic oils. The beauty industry hustled me hard on this one.
As soon as I was finished with that bottle I ordered some organic cold pressed argan oil, rosehip oil, and vitamin e. And that was the golden ticket! I later customized my facial serum with a few of my favorite essential oils such as organic geranium, tea tree, cedar wood, and ylang ylang.
5. Add essential oils to mascara, conditioner, and shampoo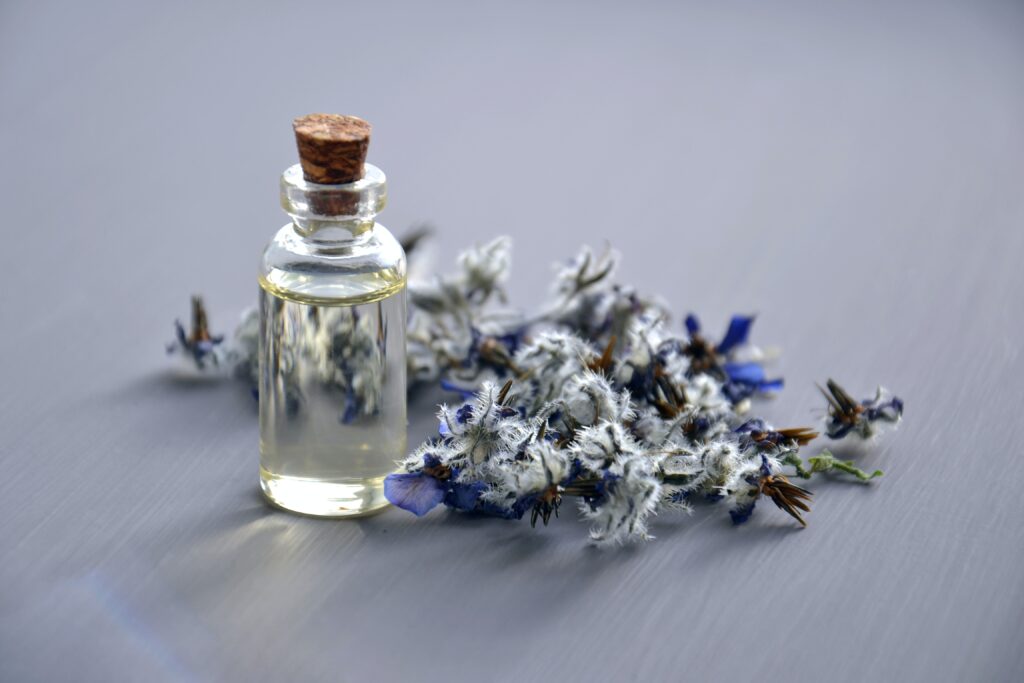 This is a great hair growth tip! When I added a couple of drops of lavender to my mascara and saw serious lash growth and retention I started adding EOs to my shampoo & conditioner and also saw serious growth! The best EOs for scalp health are tea tree and rosemary.
Just make sure that whatever you are mixing with your EOs is a natural formulation because EOs can do something funky with synthetic ingredients and petrochemicals that you don't want to be putting on your body.
6. Use argan oil for healthy hair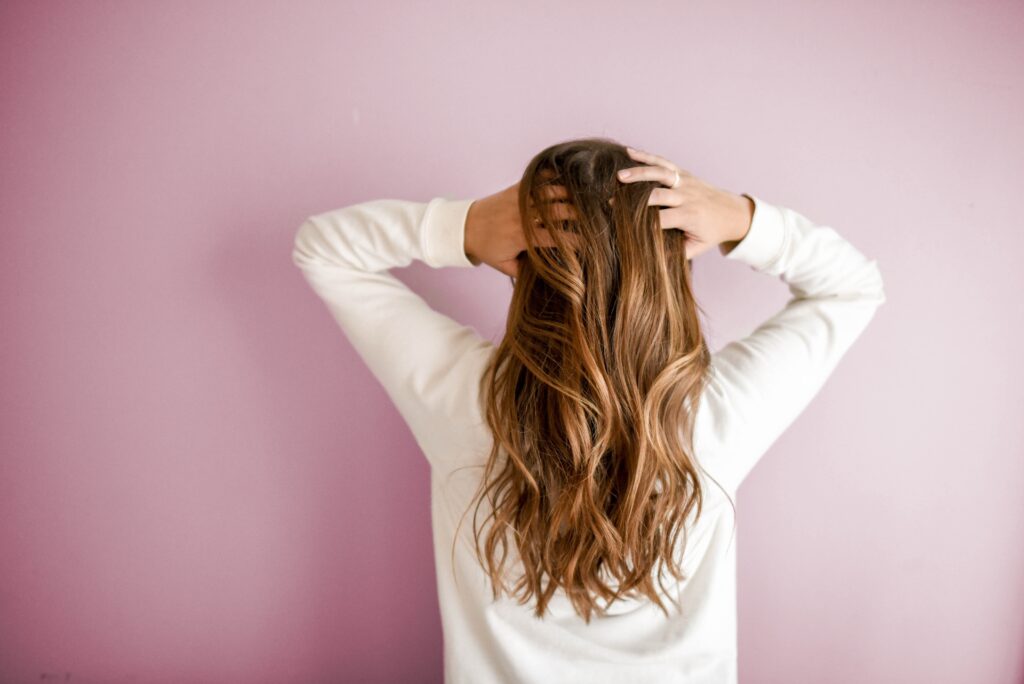 Another huge money saver. Ditch the commercial hair serums. Lots of serums are silicone based, which performs well, but leaves the hair dry and brittle after prolonged use. Silicone cannot be washed out of the hair (or skin !) with shampoo alone and causes lots of buildup. It also doesn't allow water and moisture to penetrate your parched strands, leading to more breakage.
Skip on the hair serums and go for a good quality organic argan oil. This oil is light weight and has a small molecular size which penetrates the hair very well. It will nourish and protect the strands.
A little goes a long way so be mindful or you can end up looking like an oil slick.
7. Use castor oil for beautiful brows and lashes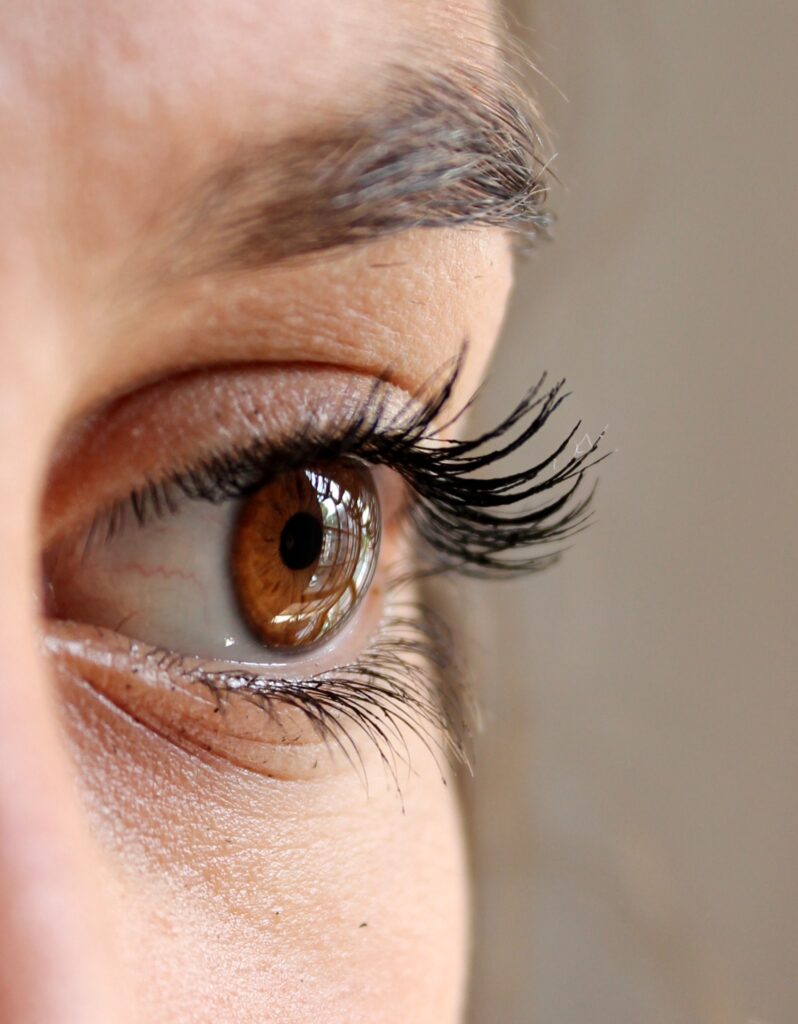 Get envy worthy lashes and brows with castor oil. This tip is tried and true. I didn't believe it until I started using castor oil and saw real results for myself. Add a tiny, tiny bit of castor oil on a disposable mascara wand (make sure to cover the wand as evenly as possible) and run through the lashes and brows every night. This will prevent hair loss and breakage, which helps with brow and lash sparseness.
If you try any of the 7 Tips For Using Beauty Oils, let me know. Do you have any beauty oil tips? Leave them in the comments below!
Going traveling soon? Check out my tips for healthy travel.
PIN THIS!