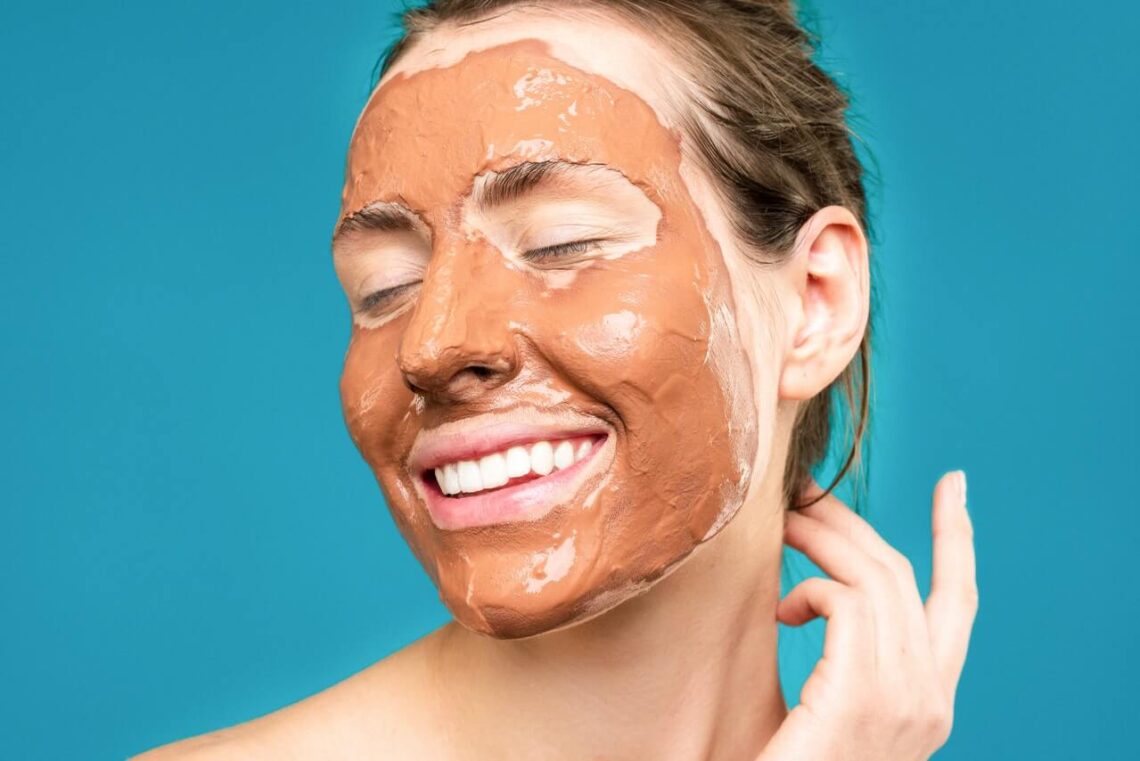 8 DIY Alternatives for Beauty Products to Try ASAP
Heads Up: This post may contain affiliate links. If you click and make a purchase through one of these links, I may make a commission at no cost to you. You can read our full disclosure here. Namaste!
If you've ever taken a glance at the ingredients list of your favorite beauty products you'll be met a long list of questionable ingredients, some of which you may not be able to pronounce. Try these DIY Alternatives for Beauty Products ASAP.
Minimal makeup is very on trend and we're seeing the popularity of natural makeup lines and beauty lines increase, so let's get ahead of the trend and get a little crunchy!
DIY Alternatives for Beauty Products to Try ASAP
Aloe Vera gel for brow gel and hair gel
We all know how great aloe vera is for healing the skin! Aloe vera is also a common ingredient in many natural gels, and is often the main ingredient.
Skip the chemical ridden conventional gels or expensive natural gels.
This is one of those DIY alternatives for beauty products that is easy!
You can purchase a large amount of shelf stable aloe vera gel for a fraction of the cost and you'll have peace of mind knowing that you're using a single (or two) ingredient and not a concoction of chemicals.
Best used to style wet hair, or brushed through the brows with a spoolie.
You can purchase an aloe vera plant or try this organic aloe vera gel made in the USA!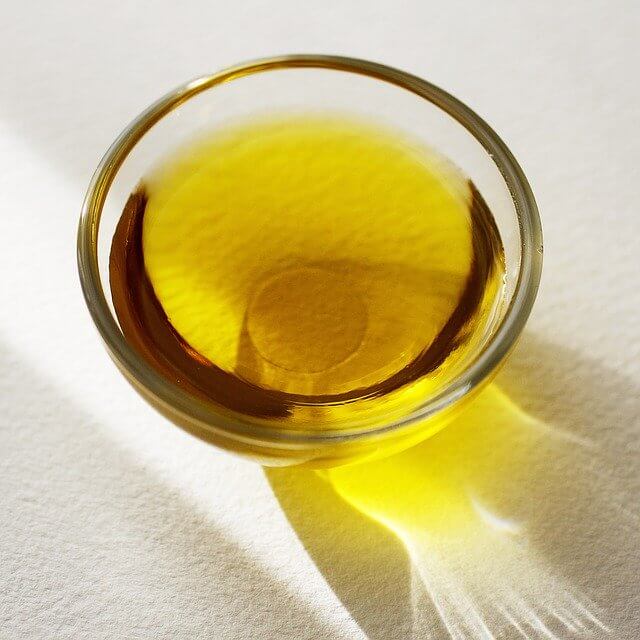 Olive oil for skin and hair
The ancient greeks definitely knew a thing or two about olive oil and skincare. Ancient greek women would use olive oil on their skin and hair, and you should too!
Skip the lotion and opt for an oil. It will be a GAME CHANGER. For real.
Try using olive oil on damp skin and on the ends of your hair. You will smell like a salad for a few minutes, but the scent quickly fades, or you can add your favorite essential oil.
A little goes a long way with this DIY alternative, so use sparingly on the hair.
Try this organic olive oil!
30 Simple Ways to Live a Healthier Life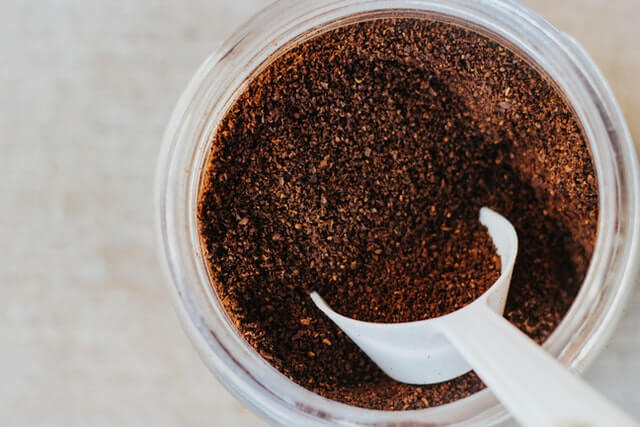 Coffee for body exfoliation
Don't throw out those used coffee grounds! Double down and get double the use out of them. This is one of those DIY alternatives for beauty products that is so yummy!
If you're a coffee lover you'll be thrilled to learn that coffee is an exceptional DIY alternative and a great natural exfoliator.
The first time I tried this I was shocked.
Using coffee in the shower was not the same "dry or bare" type of exfoliation you feel when using salt or sugar scrubs.
The naturally occurring oils in the coffee swoop right in as you're rubbing the coffee grounds into your skin to deliver and instant splash of moisture. Use coffee all over your body in the shower and you will be as smooth as a seal.
Remember to use organic coffee! The last thing you want to do is ingest a cup of pesticides for breakfast or rub a handful of pesticides on your skin (which will leach directly into your bloodstream). YIKES!
Organic coffee is more expensive, but well worth it. The savings on conventional (pesticide ridden) coffee just aren't worth the long term health repercussions of ingesting pesticides and chemicals.
Using coffee as an in-shower exfoliator can be a little messy in the shower to be mindful of splashing around and rinsing your shower after you're finished.
Try this single origin organic coffee.
10 Outdoor Activities That are Great Workouts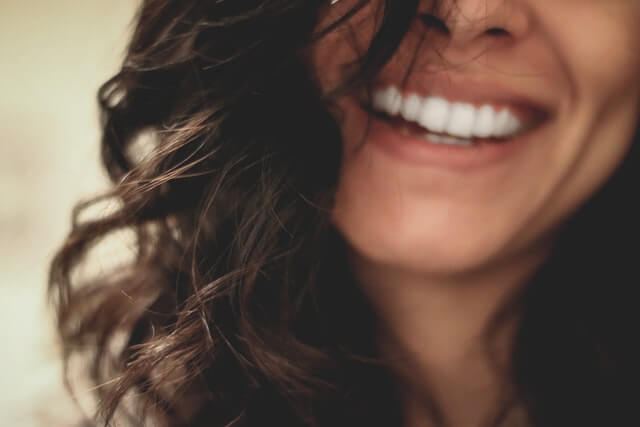 Baking soda to whiten teeth
The main ingredient in most whitening toothpastes is sodium bicarbonate. Most of us know this ingredient as baking soda, which makes this a fantastic DIY alternative!
Baking soda whitens your teeth by polishing, buffing, or scrubbing, away surface stains.
If you want a little extra whitening power you can make a paste with baking soda, water, and peppermint essential oil. Use a toothbrush to gently polish the teeth with small circular motions.
Be warned that baking soda has a salty taste.
Don't overdo it with the scrubbing as over brushing the teeth can cause damage to the tooth enamel.
If you have deeper stains you may want to speak to a dentist about professional whitening treatments.
I love Bob's Red Mill baking soda.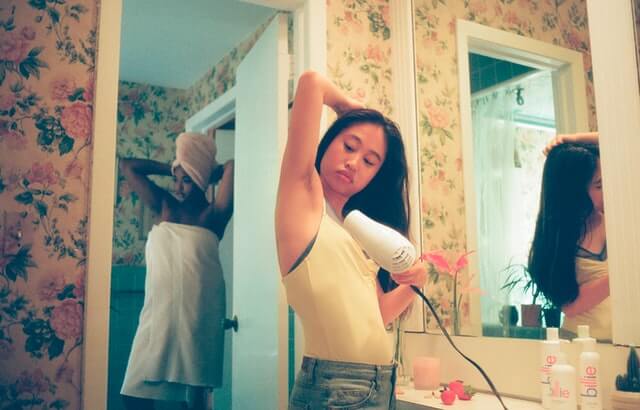 Baking Soda + Arrowroot for deodorant
Another great use for baking soda! DIY Alternatives for Beauty Products can be used to replace almost any conventional product, including deodorant.
There are plenty of great natural deodorants out there, but some of them can cost a pretty penny. Often, the formulation contains a combination of baking soda, arrowroot powder, essential oil, and a waxy medium like shea butter.
You can get crunchy and make your own deodorant by playing with the ratios of these four ingredients.
But if you want a barebones version, just use baking soda mixed with arrowroot powder.
The baking soda takes care of any body odors and the arrow root soaks up moisture and helps dilute the baking soda.
Note that high concentrations of baking soda can be irritating to the skin, so play around with the ratios to find what works for you and do a test patch before using!
Again, Bob's Red Mill baking soda and arrowroot powder are so fab!
6 Breathing Techniques for Energy and Relaxation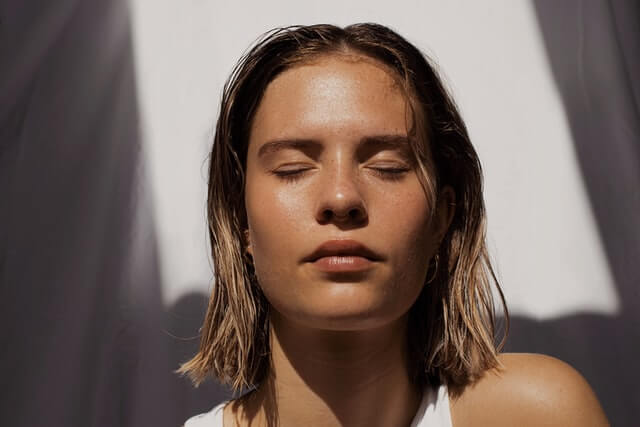 Argan oil for face moisturizer
If you haven't noticed already, I love using oils. And the skin on my face is no acception.
Argan oil is an easy DIY alternative and has many healing and healthy properties that are wonderful for the skin. It also offers a low SPF factor.
The key to using any oil on your body is to make sure that you're rubbing the oil onto damp skin. This allows the oil to lock in moisture. And girl, you will be GLOWING!
Conversely, if you rub oil onto dry skin it will create an impenetrable layer that will keep moisture out, which is the opposite of what you want. Do not do this.
I've been using Now Solutions Organic Argan Oil for years.
7 Self Care Ideas for Stressful Times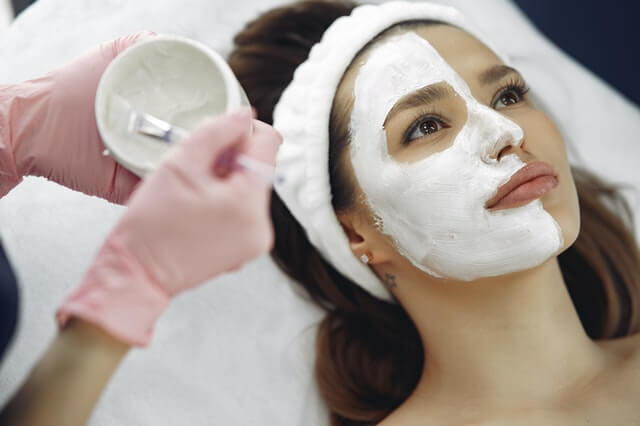 Bentonite Clay
Bentonite clay is an ancient beauty secret which has been used for centuries both internally and externally. It is one of those well known DIY Alternatives for Beauty Products.
Bentonite clay is a single ingredient that can be used on it's own, but is often found in may skincare products. Especially clay face masks.
You can find bentonite clay at your local health food store. It comes as a dry powder which can be used dry or mixed with water or apple cider vinegar to make a paste.
This paste can be used as a purifying face mask, and it's no joke. This mask is the most powerful clay mask I have ever used. It will suck every tiny glimmer of oil out of your skin.
This DIY alternative may be good for oily skin, but if you have normal or dry skin stay far away from bentonite clay.
Beauty experts swear by Aztec Secret Bentonite Clay.
How to Practice Yoga at Home and Make it a Habit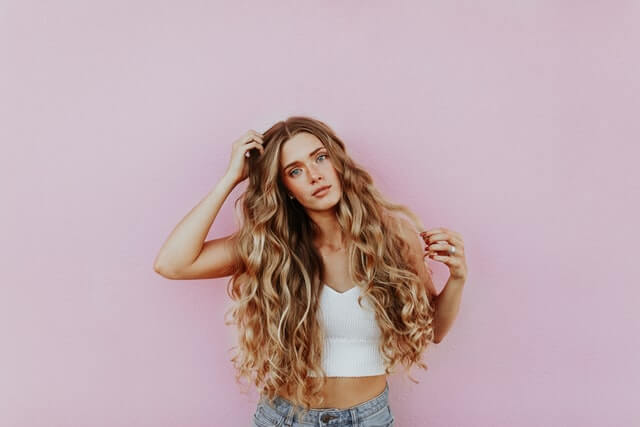 Arrowroot Powder for Dry Shampoo
This is one of those DIY alternatives for beauty products that many people may grow to love!
Arrowroot powder is great at soaking up moisture.
If you're trying to push it off washing your hair for few more days try arrowroot powder instead of your usual dry shampoo which can be full of alcohols, artificial fragrances, and other chemicals.
While arrowroot powder on it's own is fine, you may find more success mixing in a few drops of essential oil, for scent, and some bentonite clay to balance the arrowroot powder.
Note that arrowroot powder is a thickening agent much like corn starch, so if you are particularly oily the arrowroot may get gunky which is why it's a good idea to mix with bentonite clay.
Those with light colored hair will have no problem using arrowroot powder on it's own.
People with darker toned hair can mix in some cacao powder to deepen the color of the powder and then sprinkle through the crown and massage into the roots.
Brush out and style as usual.
You can use Bob's Red Mill arrowroot powder!
18 Secrets Your Yoga Teacher Wishes You Knew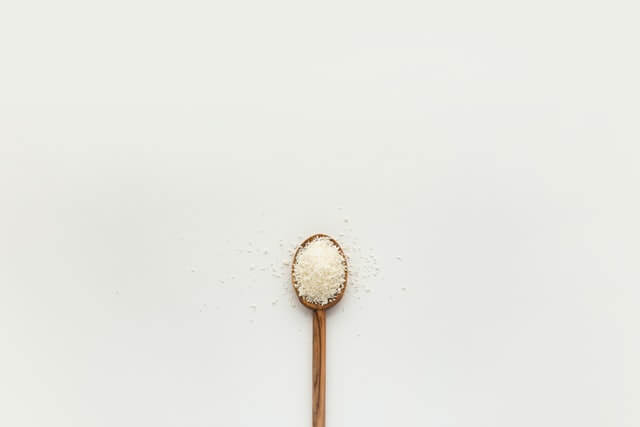 On Preservatives
Preservatives are very controversial, so do your own research on these.
Often, preservatives are added to conventional beauty products to extend the shelf life for an extended period of time. They can also prevent the growth of bacteria and fungus in products when they are used on the body.
There can sometimes be a risk with using preservative-free products on the body.
Certain preservatives are more natural than others and you are always welcome to add these into your DIY Alternatives for Beauty Products should you choose to.
PIN THIS!