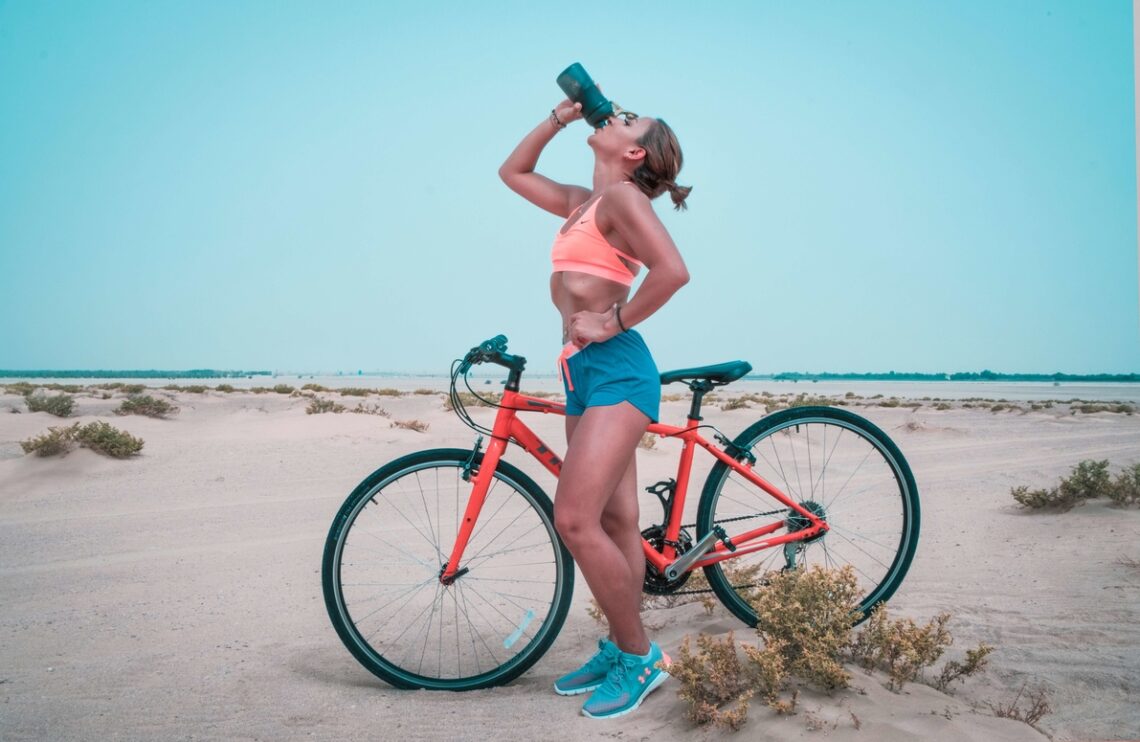 10 Outdoor Activities That Are Great Workouts
Heads Up: This post may contain affiliate links. If you click and make a purchase through one of these links, I may make a commission at no cost to you. You can read our full disclosure here. Namaste!
If you're dragging your feet in the gym, or dreading your workout session, it's time to ditch the gym and switch things up. There are many solo and group outdoor activities you can do that are also great workouts.
From cardio and low impact, to high intensity and strength building this list has an outdoor workout activity for everyone including kids and families.
These are the 10 Outdoor Activities That are Great workouts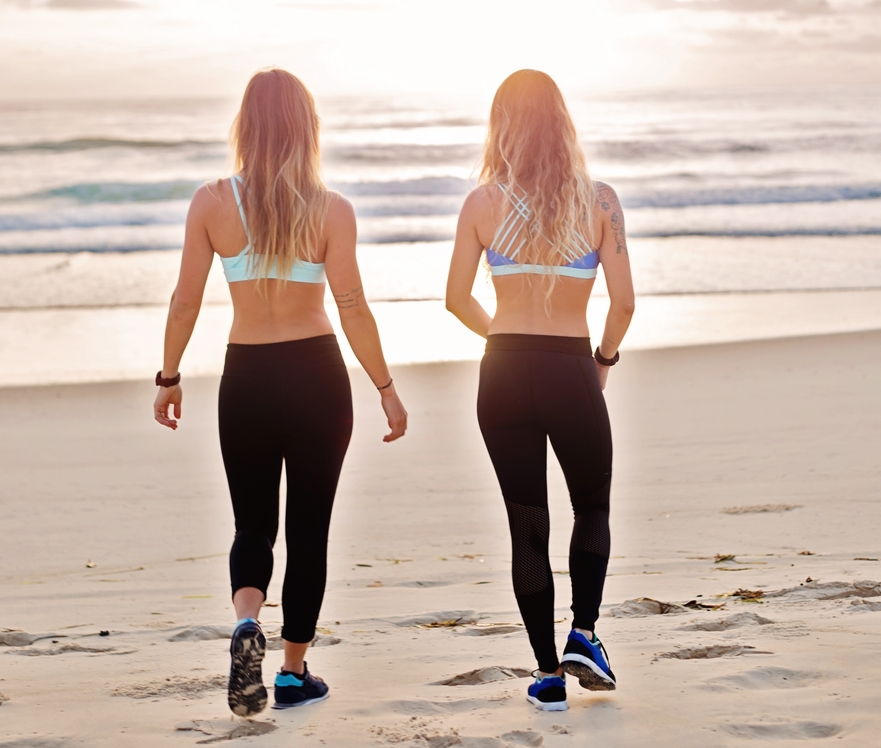 Walking
Walking easiest and simplest of all the outdoor activities that are great workouts. Walking is very beneficial and highly underrated.
A great low impact, slow and steady cardio exercise, walking requires little preparation, planning, or gear. All you need is a pair of gym shoes and yourself.
Short on time and struggling to get some exercise in? Try multitasking while walking. Next time a friend or family member calls, go for a walk (take your furry one with you while you're at it). You can also listen to a podcast, play an audio book, or try a walking meditation.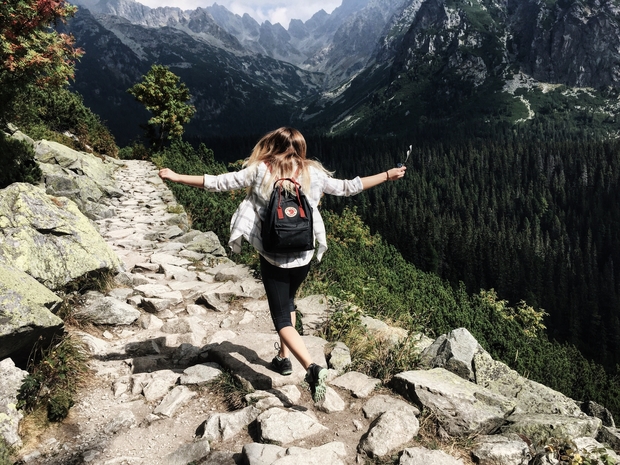 Hiking
If you're looking for a bit more intensity from your walk try hiking.
The added challenge of trekking a diverse and natural terrain will be more demanding than strolling down your neighborhood sidewalk or street and makes this a great outdoor workout activity
Hikes can range from easy to expert. They can also be short and take a few minutes, or span a range of days or even months. Depending on where you live you can hike through forests, deserts, prairies, hills, mountains, or jungles.
Bringing friends or family along can be fun, and is suggested for your safety as hiking trails can sometimes be isolated or not very busy.
If you're looking for fun trails to traverse download the free AllTrails app.
This app is such a great tool as you can see all of the trails near you (or anywhere), a list of the top trails, the level of difficulty, distance from you, and length of the trail. You will also see user ratings, info tags such as "dog friendly, no shade, wild flowers" etc, reviews, and pictures.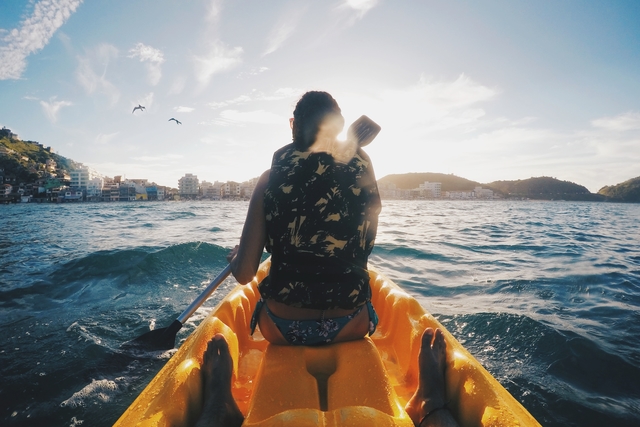 Kayaking
Try your hand at paddling and take the kayaks out on the water. You can reserve them at a nearby outdoor outfitter and pick them up when you're ready to paddle.
Kayaks are shallow water vessels where you sit with your legs stretched out in front of you like you're sitting on the floor. You'll have a double ended paddle to help you steer and move about.
This activity can be done in at a mellow river or in the ocean. If you opt for ocean kayaking keep in mind that you'll be fighting the current, wind, and waves, so it does require a bit more skill.
Kayaks can generally accommodate one, two, or three riders, so bring some friends and spend the day out on the water. You'll get a great upper body workout from paddling about.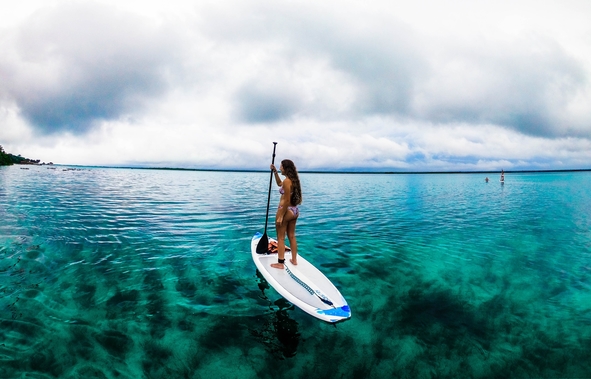 SUP
Work on your balance and cool off at the same time! Another great summer activity on the list, Stand Up Paddleboarding, or SUP, is a fun way to get some vitamin D while also getting a great workout.
In addition to being a paddling activity with the obvious arm and upper body benefits, SUP will test your balance. This means you'll be feeling it in your core the entire time you're paddling.
You can invest in your own fiberglass, wood, foam, plastic, or inflatable board, or opt for rentals from an outdoor outfitter.
Try SUP on a lake or mellow river before going out in the ocean.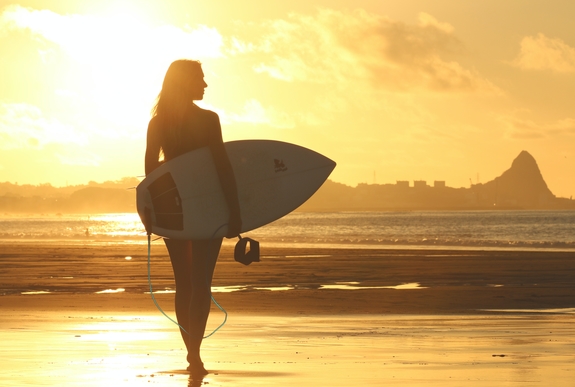 Surfing
Catch a wave! If your swimming skills are strong surfing is one of the most fun outdoor activities that are great workouts.
While you're cooking in the sun paddling about and waiting for the perfect wave you'll be burning lots of calories.
A day catching wave can fly by, and I promise after surfing you'll be so spent that you'll sleep the best you've ever slept in your life.
Much like SUP, surfing is a balance challenge in a whole new level since you have the added motion of the ocean, current, wind, and tide to work against.
Most beach towns with any semblance of a rideable wave will have options for surfing lessons. There is lots of technique to short boarding, so opt for a soft top longboard (wavestorm), or a fun board.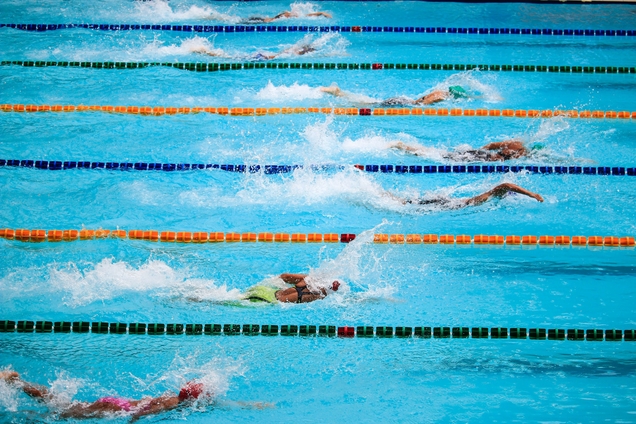 Swimming
Make a splash! Swimming is the best low impact exercise. The anti-gravity effect of the water combined with the horizontal swimming position is the perfect recipe for decompression and elongation of the joints. And the resistance from the water makes this a great cardio and strength building activity
With so many different strokes to try you can pretty much work every muscle in the body. Swimming has the added benefit of forcing you to control your breathing and become more aware of the breath.
This is a great summer option you can easily do with kids at a pool, the beach, a river, lake, or spring! If you opt for a natural location make sure that swimming is safe and allowed and that there are lifeguards on duty, or else you'll be swimming at your own risk.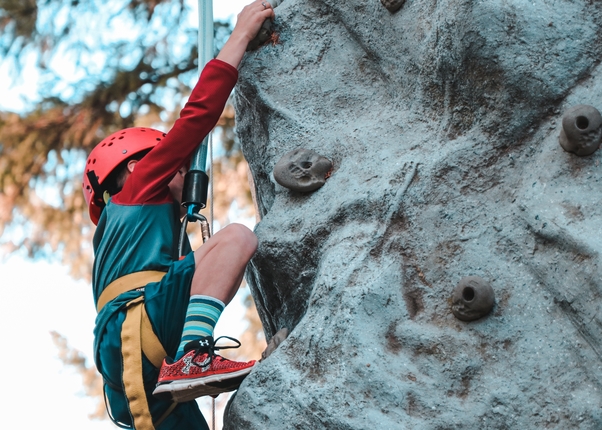 Rock Climbing & Bouldering
Two super fun options that can be done outdoors or indoors is rock climbing and bouldering.
Rock climbing is done in a harness, climbing shoes, with ropes. Usually a partner will help you belay, though some rock gyms do have auto-belay systems.
Bouldering, on the other hand, is done with only climbing shoes. Don't freak out! The highest you'll see at most rock gyms is around 12-16 feet.
Both rock climbing and bouldering are great hand strength building and upper body workouts. A few leisurely hours climbing can leave you feeling sore for days.
If you're deciding which one to do take note that while bouldering is often less expensive and requires less equipment, it can be markedly more challenging for beginners since you don't have the harness to catch you…if you fall, you're falling on the ground or on the mats.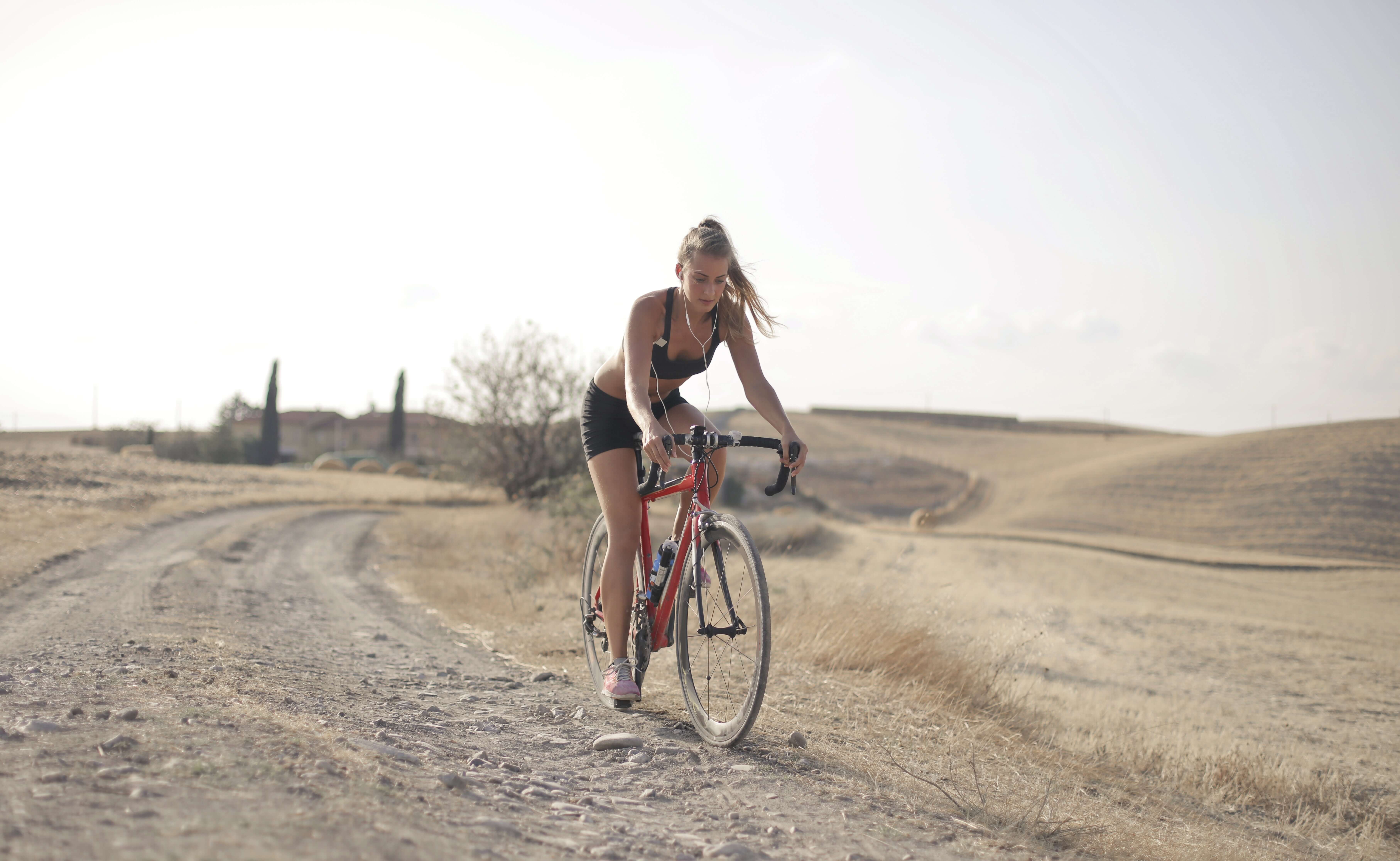 Cycling
A great cardio and leg workout, cycling is efficient and fun.
If you can, try to incorporate cycling into your daily life by opting to ride to work or class instead of driving.
There are many different types of bicycles to suit different disciplines. If you're riding at the beach opt for a beach cruiser as they're ergonomic and made for riding along the shore and flat leisurely excursions around your beach town.
Mountain bikes are great for tough terrain and trails since the tires will have more tread and the body will have shocks.
If you're training competitively, then a race bike or triathlon bike will be your best option.
There are many other types of bikes, so decide what type of activity you're into and find your bike.
Many cities now offer city bike rentals by the hour, so if you're just wanting to cruise around your metro area see if your city offers this option. Else, you can look for a bike rental shop or purchase a bicycle.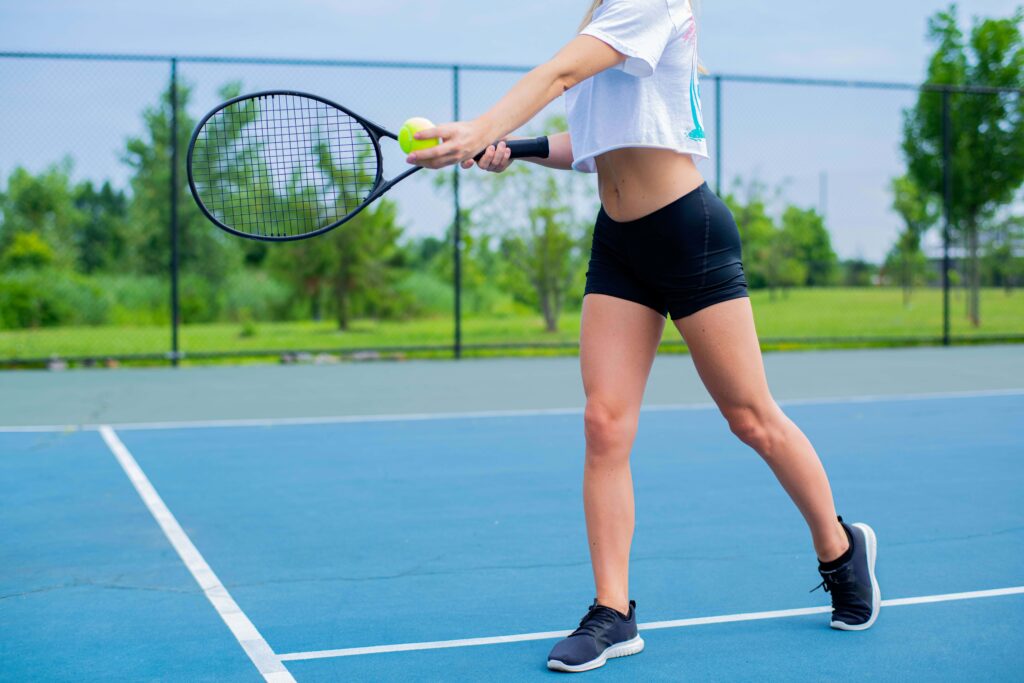 Tennis
Tennis is a great option for small groups as you can play singles (1-on-1) or doubles (2-on-2). You can play court tennis at a park or club, or opt for an informal activity sans net.
All you need is a tennis racket, tennis balls, and tennis shoes to transform into serena williams. Since you'll be holding the racket on your dominant hand, you'll want to make sure to do some strength exercises on the opposite arm to stay in balance.
Tennis is a great cardio, core, and upper body activity. A few hours on the court will burn serious calories. Grab your partner or a friend and hit the court.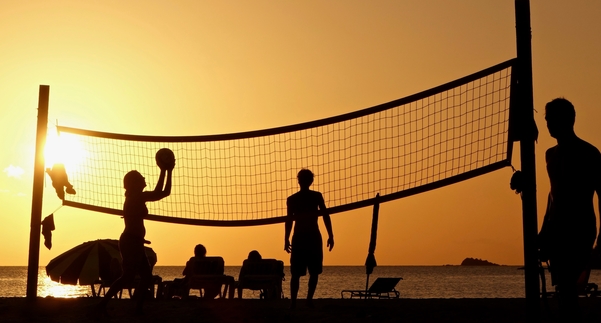 Volleyball
Get a group together for this fun outdoor activity and play a friendly game of volleyball while getting your workout on.
Not only is volleyball a social and challenging activity, you'll also be having so much fun playing the game that you'll forget it's exercise. From serving, to hitting, to passing, etc volleyball is a great full body workout.
Many cities have amature volleball leagues that you can join. This is a good option if you are competitive or want to make volleyball a regular activity. You'll be committed to your team for a season.
For a more casual option, coordinate a day on the court with some friends. You choose to play court volleyball, sand court volleyball, or beach ball volleyball.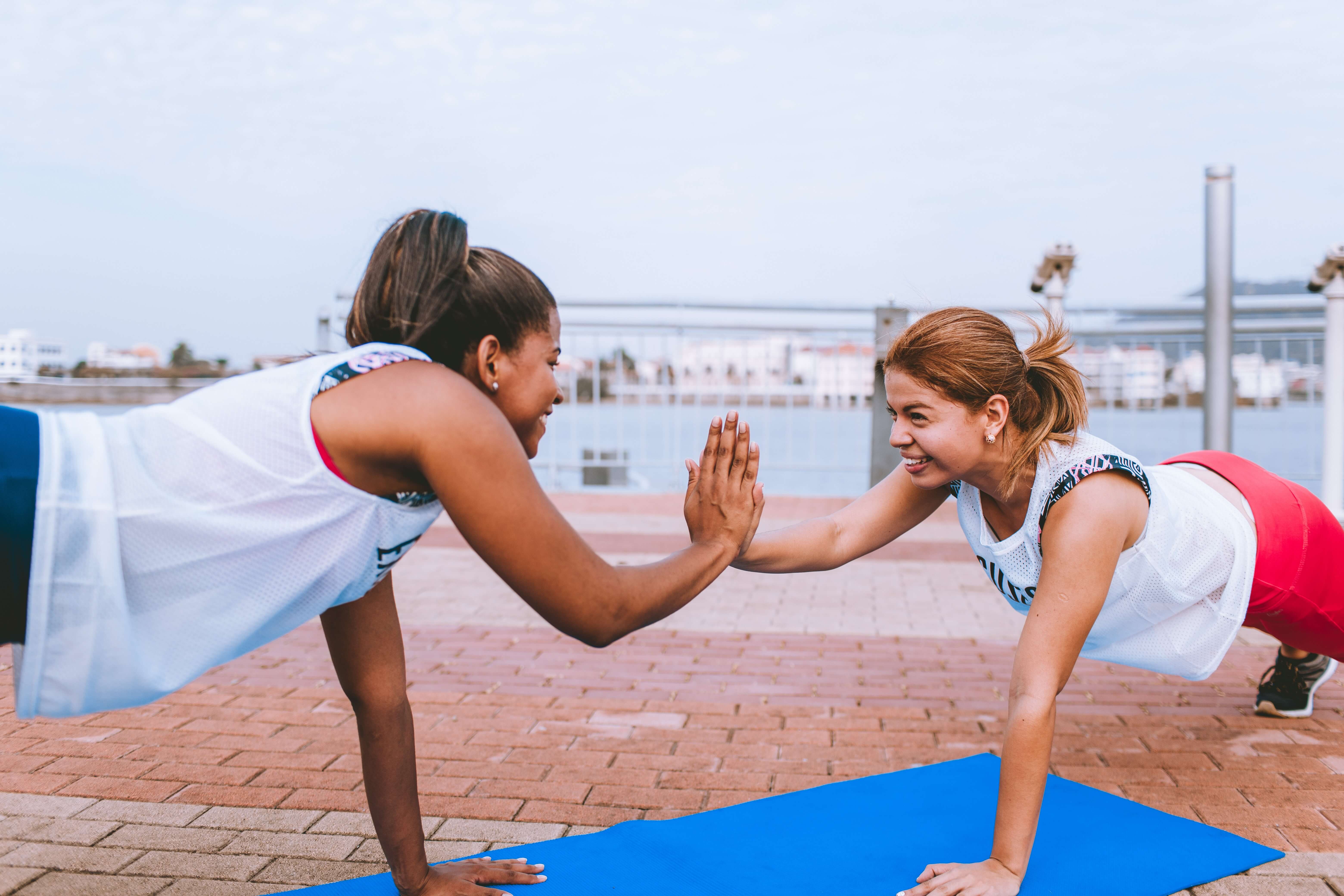 Bonus: Park Workout!
The bonus on our list of outdoor activities that are great workouts!
Somewhere in your city I'll bet someone is hosting outdoor fitness classes. Do a quick search on the internet to find outdoor classes near you. You will most likely discover outdoor yoga, bootcamps, tai chi etc.
A great low cost option you can do from anywhere is a youtube workout. There are so many options from cardio, to barre, to pilates, and yoga. Head to the park solo or with a friend (or two) and your computer + speaker and move that body.
PIN THIS!