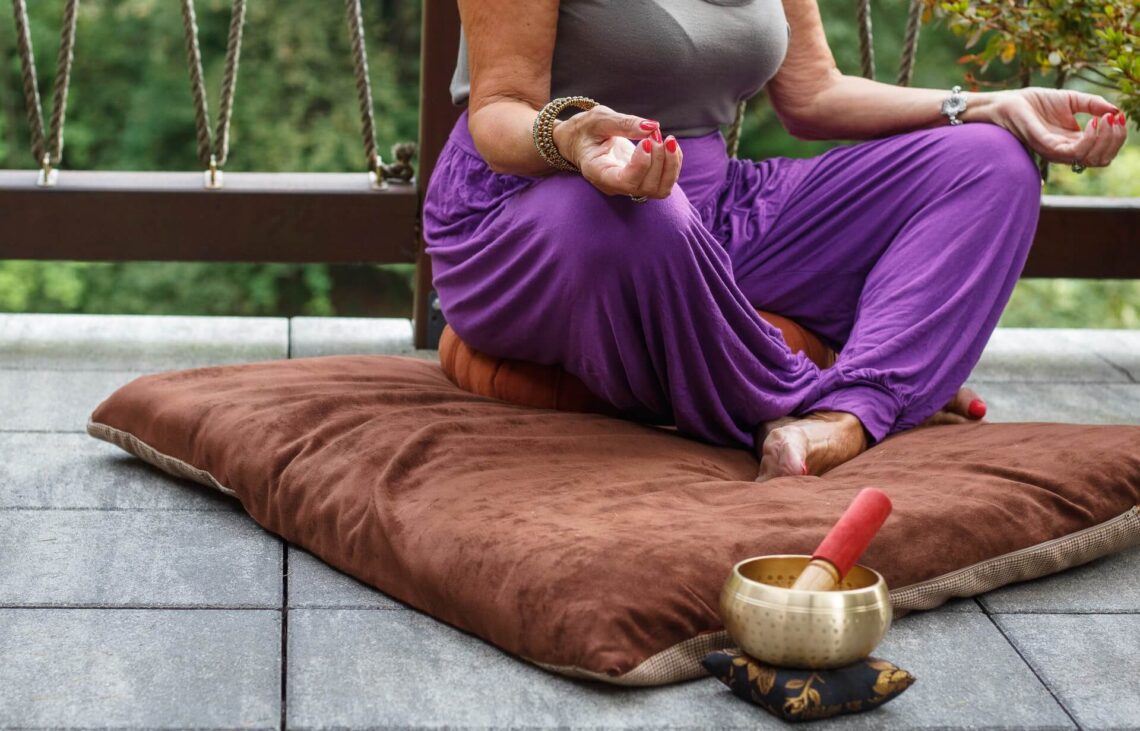 Music & Yoga + The Perfect 60 Minute 90's Yoga Playlist
Heads Up: This post may contain affiliate links. If you click and make a purchase through one of these links, I may make a commission at no cost to you. You can read our full disclosure here. Namaste!
Music and Yoga + The Perfect 60 Minute 90's Yoga Playlist
Related: 18 Secrets Your Yoga Teacher Wishes You Knew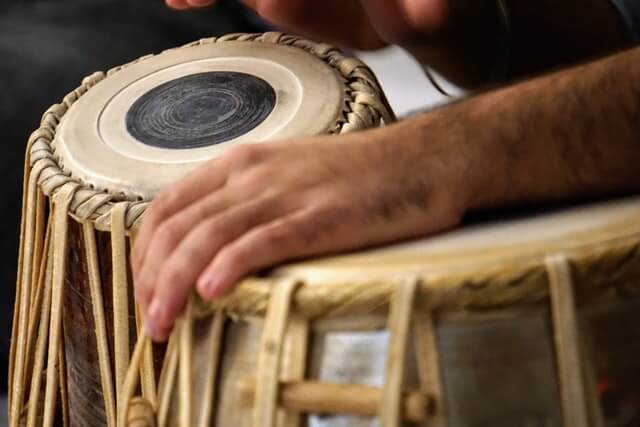 Ancient Music History
Allow me to indulge my inner music historian (did you know I have a degree in music history?!?)!
Music is a way humans have expressed themselves for thousands of years. In fact, the human voice is the first ever musical instrument. Humans have likely been producing melodic sounds with their voices since the beginning of the human race. We even see this behavior in some animals.
The first known physical instruments were drums and flutes. The oldest known drums are from the neolithic, or New Stone Age, circa 6000 BC . Early flutes were made of bone around 40,000 years ago.
Imagine your early ancestors huddled around a fire playing flutes and singing!
All of our music today slowly evolved from a few early instruments. You may even be surprised to know that there are a few modern instruments that haven't changed too much over thousands of years.
Over the course of thousands of years the music that early humans played morphed into the tunes you'll flow to in this Perfect 60 minute 90's Yoga Playlist.
Yoga and Music
Related: 5 Best YouTube Yoga Channels in 2020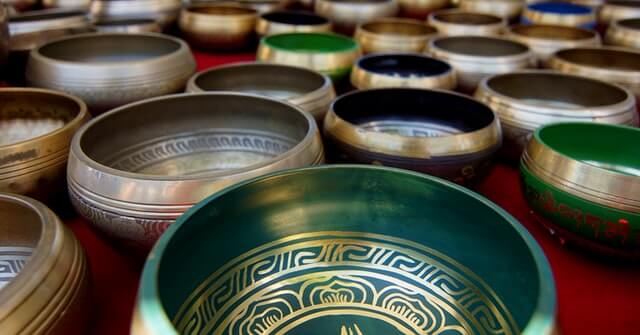 How does this all tie into yoga?
The relationship of music, or lack thereof, and yoga goes back. Way back.
The yoga tradition has an ancient classification system for music called Nada yoga. This is a metaphysical system which divides yoga into two categories: Anahata and Ahata.
Anahata is internal music, or music of the self. Ahata is external music, or music that is perceived via sensory organs like the ears. You can learn more about Nada yoga here.
Music or Silence?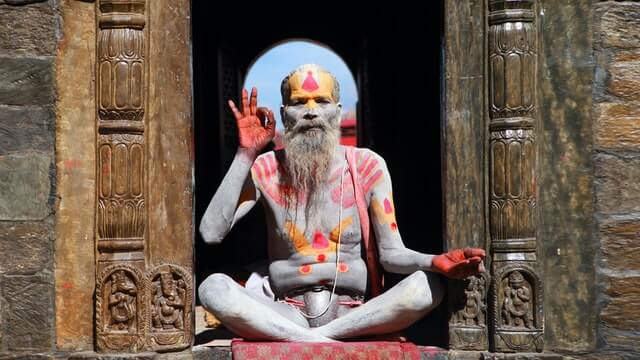 Traditional yoga
Yoga is a very old tradition dating back to 3000 BC. The extensive lineage of yoga means that there are deeply rooted practices within yoga. Some very traditional yogis (the ones who don't use yoga mats or spandex pants) might skip on the jams.
Traditionally, yoga was practiced in India by men who would devote their lives to meditation — remember: a yoga flow is a moving meditation.
These yogis would travel far distances and seclude themselves in caves for the purpose of sound and light deprivation. They would medite and practice early forms of the 8 limbs of yoga all day. They would do yoga, sitting meditations, and other yogic practices from sunrise to sunset. With no music.
Modern Yoga
Modern yoga, today, is more often practiced along to music. Even in India! You may have experienced some studio classes or special yoga gatherings and events hosting live music to compliment the asana practice.
To practice yoga with music or in silence is the yogi's choice. You may like to practice in silence sometimes, choose sound healing or drones another time, opt for traditional indian ragas another time, or modern pop music like this 60 minute 90's Yoga Playlist!
As a yoga teacher, I urge you to try different things and find what suits your needs. Perhaps you want to devote yourself to a totally silent practice one day, and another day go all out with some tunes.
A traditional yoga practice can be great, but modern yoga has bent yogic tradition to fit the modern world. And in the case of musical autonomy, it's been fantastic!
Benefits of Music During Yoga
From sound healing to chanting, there is no doubt that there are benefits to practicing yoga while playing music. Here are just a few you might experience if you decide to play some tunes while you flow.
A steady beat can help sync breath to movement
Energy levels can be impacted by music
Music can boost your mood
You can find a trance like state more easily with the help of some tunes
Chanting can help to bring you deeper into your practice.
The Perfect 60 minute 90's Yoga Playlist
Related: How to Practice Yoga at Home and Make it a Habit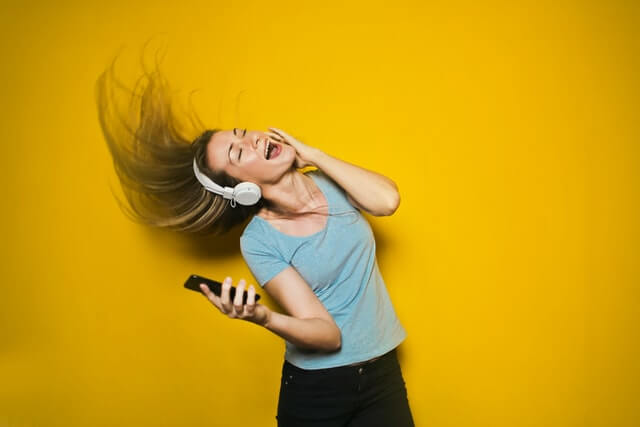 This 90's Yoga Playlist has it all! It's an uplifting compilation of feel-good and light hearted alt pop and rock songs that will take you back.
Enjoy 60 minutes of throwbacks through a soft intro, perfect for meditation, a slow climb to the peak at about 25-30 minutes, and then a gradual descent into savasana ending with a lovely lullaby version of the Smashing Pumpkins hit 1979.
You can find this 90's Yoga Playlist and other workout, meditation, and yoga playlists on my spotify where I'm always updating and creating tunes for class.
Related: 10 Ways to Elevate Your Yoga Practice Now
PIN IT!