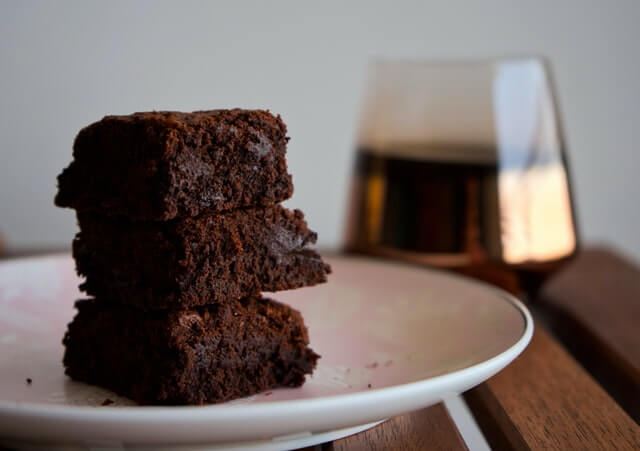 The Best Fudgy Black Bean Brownies
Heads Up: This post may contain affiliate links. If you click and make a purchase through one of these links, I may make a commission at no cost to you. You can read our full disclosure here. Namaste!
There are few sweet treats as delectable as a warm and fudgy brownie served over ice cream. This easy recipe for Fudgy Black Bean Brownies will satisfy your sweet tooth without the flour, gluten, or processed sugar.
This recipe has surprised and fooled many of my culinary acquaintances. They're always shocked once I tell them that the batter is made of black beans and does not contain any of those less desirable ingredients.
Cacao vs. Cocoa
Cacao is the key component of this recipe that provides the chocolate flavor. I prefer Cacao, which is fermented and heated at a low temperature, over it's high heat roasted cousin, Cocoa.
Since Cacao has NOT been roasted at a high heat, it has more nutritional value including higher protein, fiber, magnesium, and Iron. However, because of the differences in heat temperature during the roasting process, cocoa does have a stronger aroma and flavor.
In this recipe the chocolate chunks will balance out the flavor profile of the brownies. However, you have the option of adding a bit of coffee grounds to impart that roasted note that the cacao may be lacking.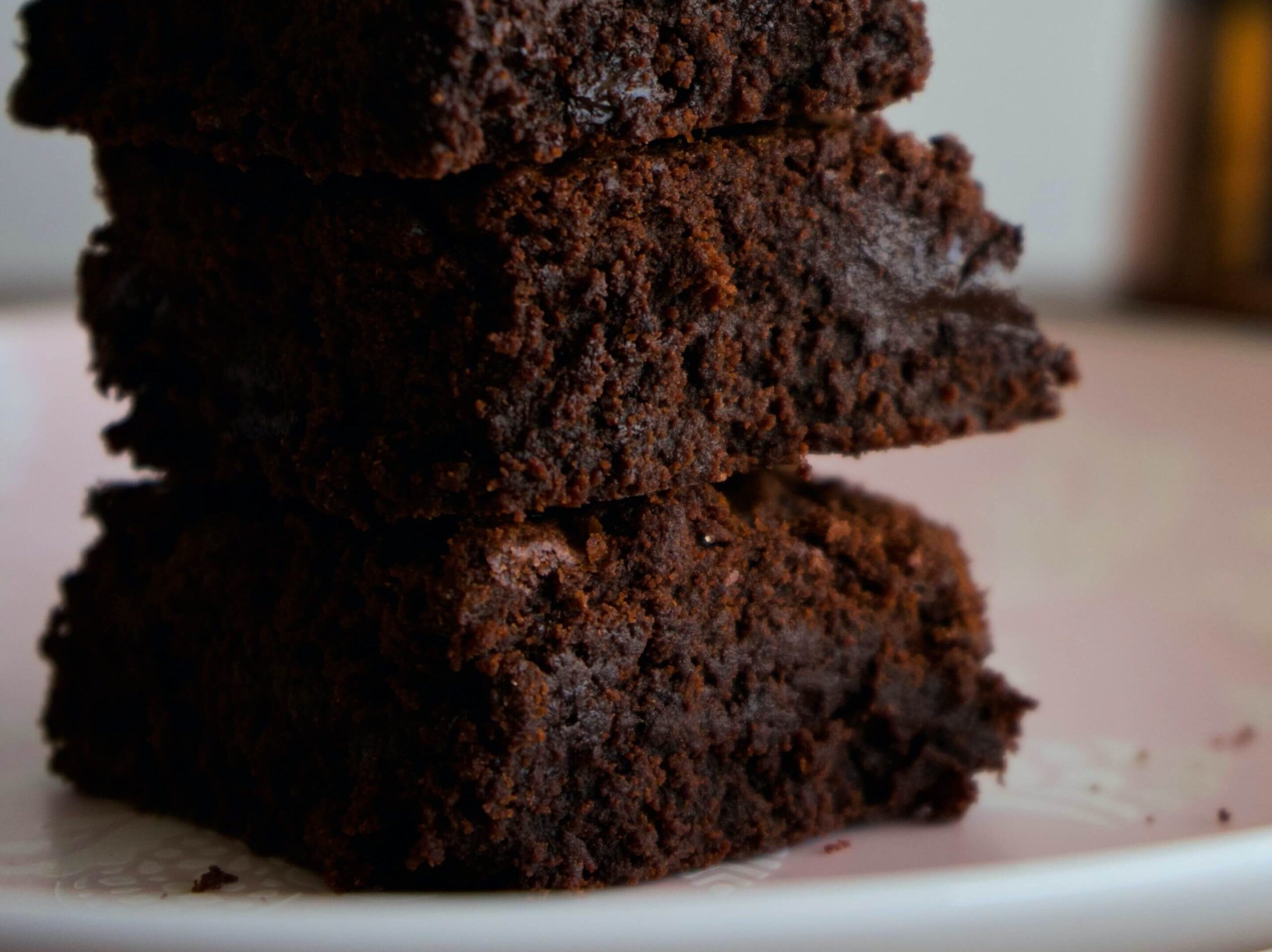 Note that there IS a price difference between cacao and cocoa, the latter often being easier to find and more affordable. Cocoa without added sugar is still a great choice and does have some nutritional value. In fact, I sometimes use it when I can't find cacao.
The Fudgy Black Bean Brownie Secret
After some trial and error I discovered the secret to making a convincing Fudgy Black Bean Brownies.
While the eggs, beans, and baking powder combined create the cake like consistency. It's the Oil and Chocolate Chunks which create that desirable silky and fudgy brownie texture.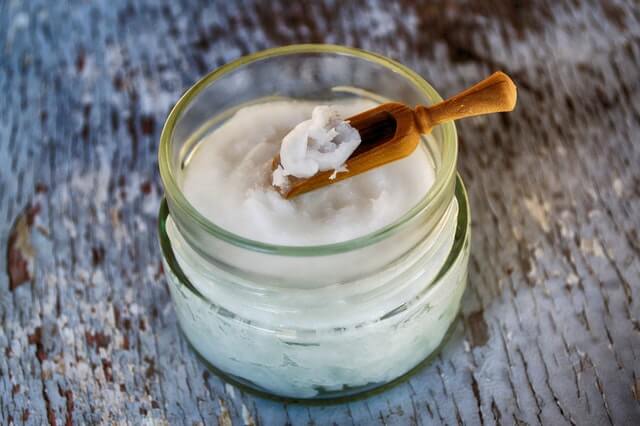 Specifically, it's the coconut oil and the cocoa butter found in the chocolate chunks that are responsible for the divine texture. The right ratio of fats in a recipe helps retain the moisture and gives a velvet texture. This recipe is full of healthy fats from the coconut oil and chocolate chunks.
Mixing the chocolate chunks into the batter, rather than using it as a topper, is key. The texture of the chocolate chunks in each bite adds to the overall fudgy texture of the brownies.
Unrefined, or virgin, Coconut oil lends itself nicely to pastry baking because of it's creamy, light and neutral flavor. It's often undetectable in recipes, especially this one. If you have a nut allergy you can easily swap the following in place of the coconut oil:
Though significantly less expensive, I avoid using refined or hydrogenated oils as they are unstable, meaning they'll produce free radicals when heated.
Read: not healthy.
These are the oils I avoid on food labels and when I'm cooking:
soybean oil
corn oil
cottonseed oil
sunflower oil
peanut oil
rice bran oil
The Crunch
The crunch for the walnuts is really nice juxtaposition to the fudgy chocolate and brownie. I love tossing these right into the mix, but some people prefer to use these as a topper (more aesthetically pleasing).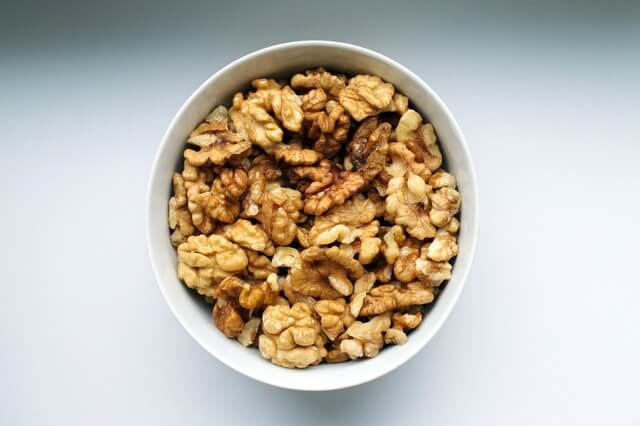 If you choose to do this, then simply scatter the walnuts over the batter once it's been transferred to the baking pan.
Obviously, if you have nut allergies, please skip the walnuts!
Pairings
You may enjoy these Fudgy Black Bean Brownies served
A la mode with your favorite ice cream
Paired with this yummy Turmeric Latte
With fresh berries
A glass of red wine
Vegan Substitutions
| | |
| --- | --- |
| Ingredient | Vegan Alternative |
| Chicken Eggs | Flax Eggs |
| Chocolate Chunks or Chips | Vegan Chocolate Chunks or Chips |
Reminders
While this Fudgy Black Bean Brownies recipe is delicious, keep in mind that you are still eating a sweet treat. Meaning that this recipe and a conventional brownie may come neck to neck in calorie count, however these Fudgy Black Bean Brownies will be easier for your body to process.
I try to make all of my food with as many organic ingredients as possible. All of the ingredients are whole foods. And you may have many of these items in your kitchen already.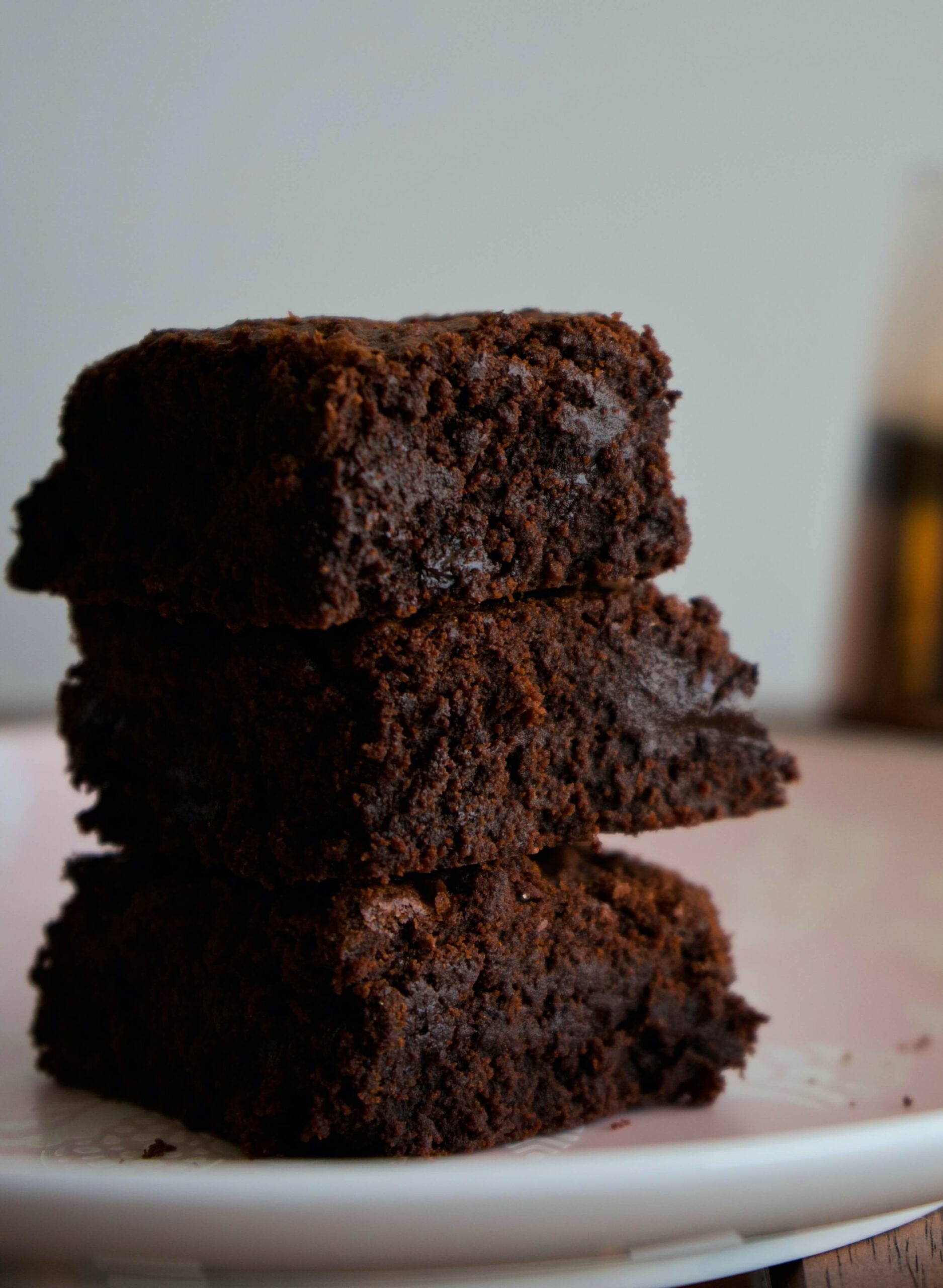 The Best Fudgy Black Bean Brownies
Fudgy flourless brownies made with black beans
Ingredients
2

15oz

cans of black beans

or cannellini or navy beans

6

large eggs

pasture raised

⅔

cup

coconut oil

melted

½

cup

cacao powder

or cocoa powder

¼

tsp

pink salt

or sea salt

1

cup

maple syrup

1

tsp

baking powder

12

oz

chocolate chunks

or chocolate chips
Optional
1

tsp

ground roasted coffee

optional

⅔

cup

chopped walnuts

optional

Coconut butter

optional, to taste as a frosting
Instructions
Grease an 8 x 12 inch baking pan

Add beans, eggs, coconut oil, cacao powder, coffee, salt, maple syrup, and baking powder to a blender and blend until a smooth brownie batter forms

In a large mixing bowl fold chocolate chunks and chopped walnuts into brownie batter

Transfer brownie batter to pan

Bake for 45 minutes or until center is cooked through. Let cool and top with coconut butter. Cut into squares and serve.
Notes
These fudgy brownies will keep in the refrigerator for up to 5 days. 
Try heating and serving warm over your favorite ice cream for a brownie a la mode.
PIN THIS!