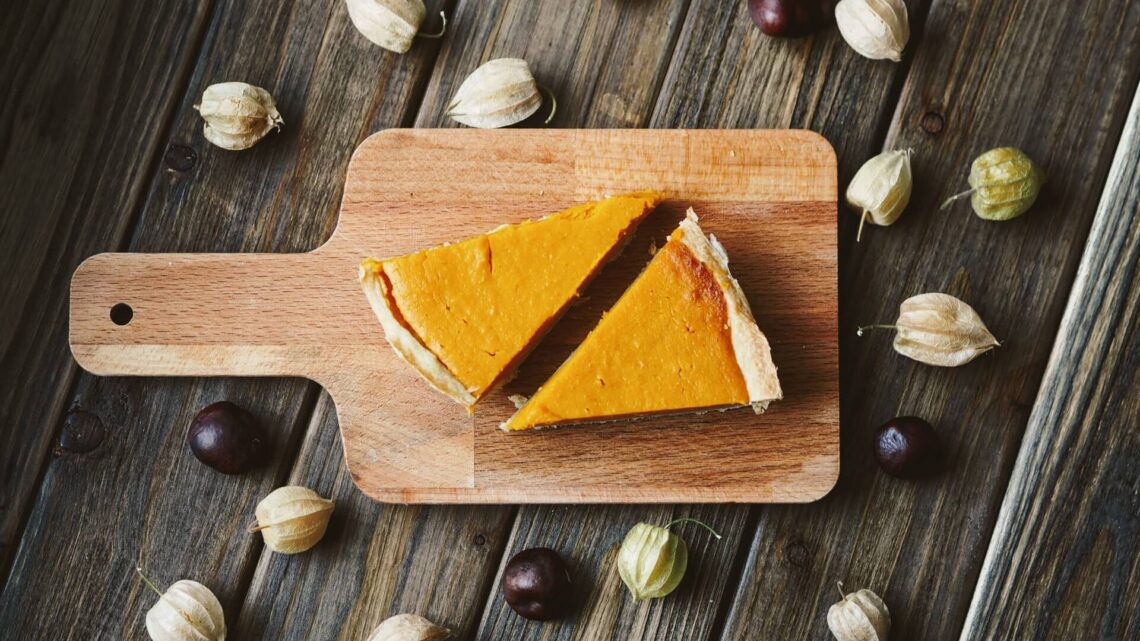 Heads Up: This post may contain affiliate links. If you click and make a purchase through one of these links, I may make a commission at no cost to you. You can read our full disclosure here. Namaste!
Clean Keto Pumpkin Pie
If any one dish could encompass the essence of fall it's a pumpkin pie.
Nothing pairs better with the crip air, the changing color pallete, the falling leaves, and the ambiance better than a homemade pumpkin pie.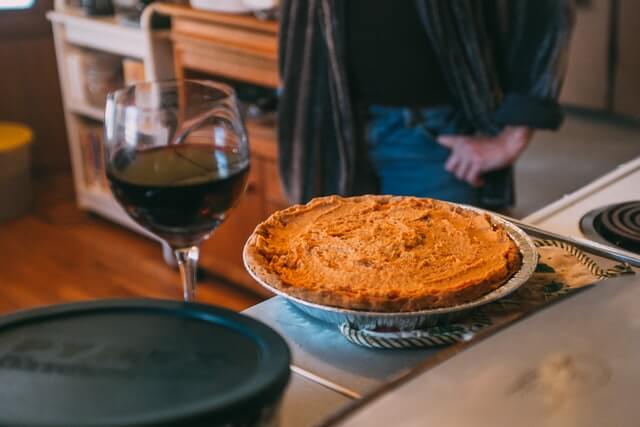 Some of us anxiously wait 9 months for pumpkin season to come around and we surround ourselves with pumpkin everything. Pumpkin candles, pumpkin soap, pumpkin lattes, pumpkin soup, pumpkin cookies, pumpkin pies, you name it!
Though I'm not a huge fan of the cooler seasons I do LOVE a good pumpkin pie. This pumpkin season I was on a mission to make a clean and keto pumpkin pie, which was quite the undertaking since I'd never baked a pumpkin pie before.
Related: Easy Gluten Free Apple Crumble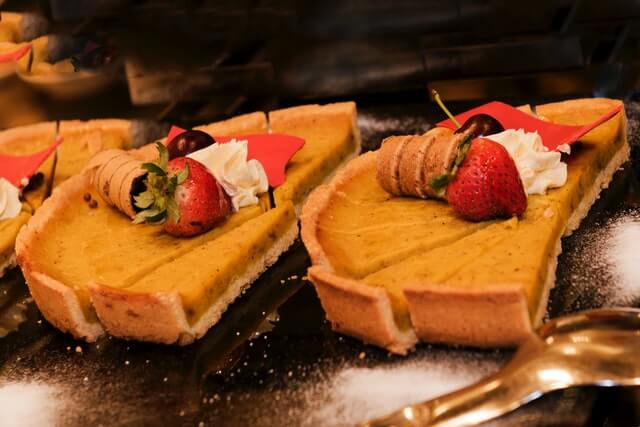 After loads of research and some chemistry this clean keto pumpkin pie came to life and has been a smash hit for anyone who tries it. People inevitably ask me how I made it and I get to brag about the whole ingredients, how this pie is gluten free, primal friendly and options to make it keto and vegan friendly as well.
Pairings
I love pairing this pie with a coffee free turmeric latte.
Try serving your pumpkin pie with a bit of grass fed or plant based whipped cream.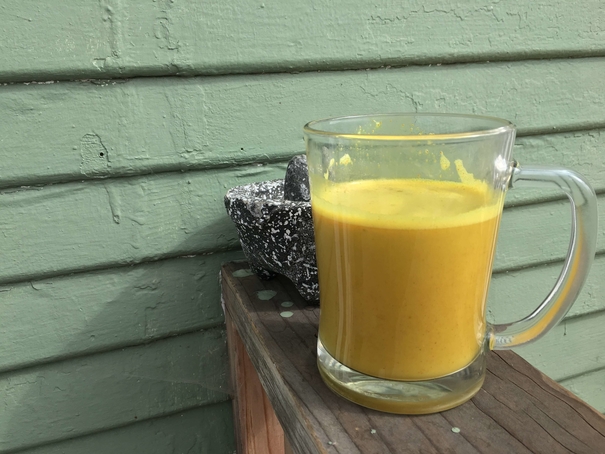 If you're feeling like you want a bit more you can play with temperatures and serve your pie warmed with a scoop of vanilla ice cream, a la mode style
Give it a try for all the warm and cozy fall vibes!
Vegan Substitutions
Related: The Best Fudgy Black Bean Brownies
Animal Product
Vegan Substitute
Butter
Coconut oil or olive oil
Eggs
Flax egg
(may need to cook for longer
if using flax eggs)
Health Benefits of Clean Keto Pumpkin Pie
Since this Clean Keto Pumpkin Pie recipe contains only whole food ingredients there are many more health benefits with this pie than a traditional pie.
The use of maple syrup is pretty genius since maple syrup packs so much more nutrition calorie for calorie than refined cane sugar does. Maple syrup contains calcium, potassium, iron, zinc, and manganese. It also raises blood sugar slower than regular sugar. While maple syrup still contains sugar, it is a better choice than other conventional options.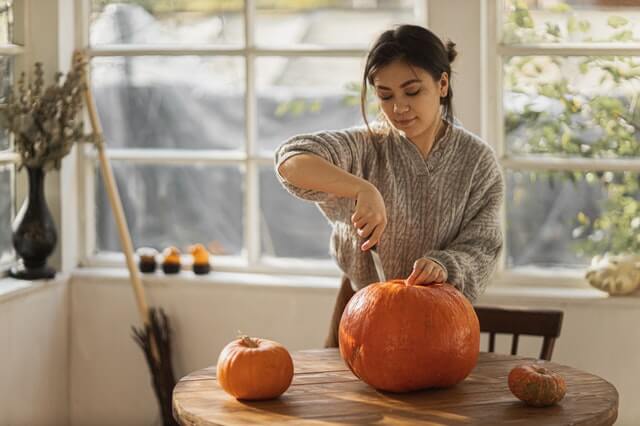 There are loads of benefits to having a healthy amount of fats in your diet. Healthy fats include coconut oil, olive oil, and yes, even a certain amount of butter.
The bulk of any pumpkin pie, is of course pumpkin! Pumpkins are rich in vitamin A, vitamin C, vitamin E, iron, folate, lutein, zeaxanthin, all of which may help protect your eyes! Pumpkins are also a great source of antioxidants, which can lower cancer risk, potassium, and fiber.
Reminders
This is a keto pumpkin pie recipe inspired by your favorite traditional pumpkin pie. The whole food and clean ingredients in this recipe make it easier for your body to process and break down. There are even some health benefits to the whole food ingredients in this keto pumpkin pie.
With that said, it is still a sweet dessert. If I've learned anything about making pastries and desserts it's that what makes them delicious is a high amount of fats, sugars, and carbs.
The heavy calorie hitters in this type of dessert are sugars and fats. There isn't much we can do about the fat sources to make it lower calorie (afterall, fats are good for you!).
While this recipe doesn't contain traditional sugar sources, you will still find this in the maple syrup. You can absolutely take this out of the equation by using your favorite keto-approved sweetener (like stevia), however I find treats with these alternatives less enjoyable and I like to use whole and pure sources of sugar like the maple syrup in this recipe.
As a reminder, dessert recipes won't necessarily allow you to eat more of the dish than a traditional recipe. What it does allow is for much more nutritional content. So, in a way you can have your pie and eat it too!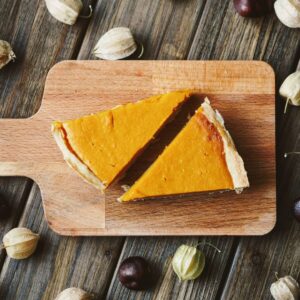 Keto Pumpkin Pie
A clean and easy keto pumpkin pie recipe that tastes just like a conventional pie.
Equipment
Blender

6×9 oven safe glass pan
Ingredients
Crust
½

cup

nuts

Pecans or Walnuts

½

cup

seeds

sunflower

2

tsp

baking soda

4

tbsp

oil or butter
Filling
2

cans

pumpkin puree

2

cups

full fat canned coconut milk

½

tsp

cloves

1

tsp

ceylon cinnamon

1

tsp

nutmeg

½

tsp

ground ginger

½

tsp

cardamom

1

Pinch

pink salt

6

tbsp

maple syrup

or keto approved liquid sweetener of choice

2

tbsp

arrowroot powder

6

eggs

pasture raised
Instructions
Crust
Melt butter and add to bottom of pan

Place nuts, seeds, and baking soda in a blender until ground

Add blended nuts and seeds into the pan and use fingers to evenly spread across the bottom of the pan (option to press into the sides as well)

Place pan in oven and bake for 15 minutes

Remove from oven and cool for 15 minutes
Filling
Add all filling ingredients to a blender and blend until a viscous batter forms. If your batter is too runny you can add 2tbs at a time of any non-wheat flour (almond and coconut flour work well)

Add filling to the cooled crust

Bake for 90 minutes. A toothpick pushed into the center should come out mostly clean

Allow to cool before serving
PIN IT!